The Ultimate Summer Cream: Venofye Orchard Bee Brilliance Cream SPF 30
|
I always get excited about skincare products that have unique, natural ingredients in them. It's very interesting to see what we can take from Mother Nature to help us look our best, and I love seeing which products can actually do what they promise, so I was super excited to try Venofye's Orchard Bee Brilliance Cream SPF 30.
While it has a lot of the standard ingredients that are active in sunscreen (like ethylhexyl methoxycinnamate and homosalate), the ingredient that really sets this product apart as a day cream is bee venom. With a broad spectrum SPF value of 30 (which is the highest I've ever seen in a cream) this product really is as much a sunscreen as it is a face cream. It gives you all the protection you need from the sun while giving you all the benefits of a high-end face cream. The product also advertises itself as a spot corrector, touting an advanced brightening complex that will illuminate your skin.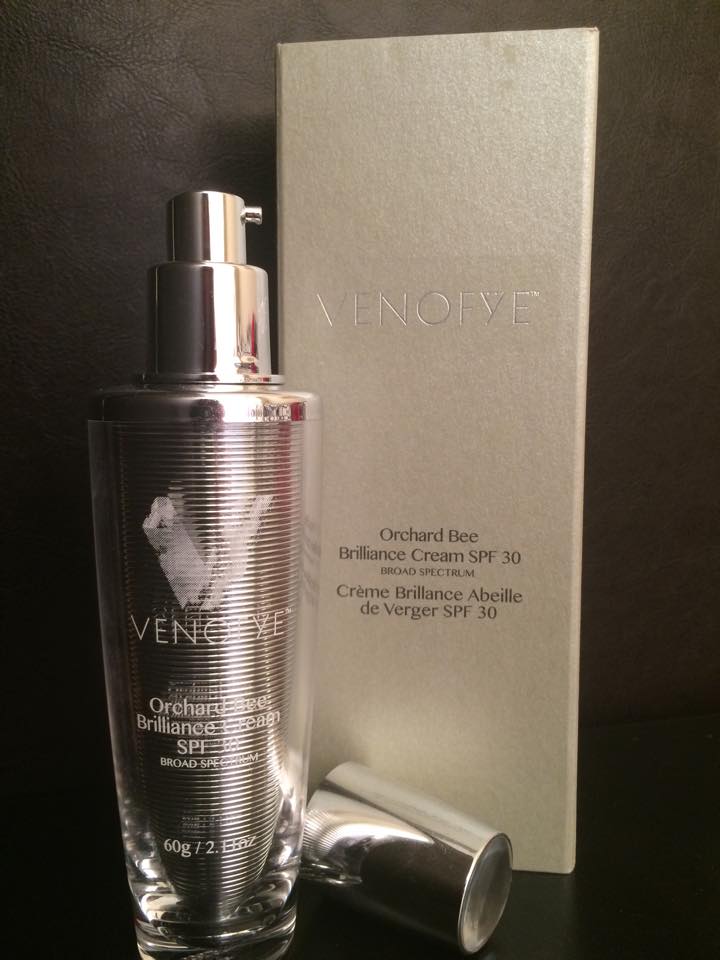 I have complicated combination skin—meaning different areas of my face range from very dry to very oily—and so I am very particular about not only the creams I use on my face, but the sunscreens I apply there as well. Typically, my face gets very dry after cleansing, but then gets oily very quickly throughout the day after applying moisturizer. Because of that, I'm always on the lookout for a cream that can hydrate my skin while also preventing greasiness. I found that not only did the Orchard Bee Brilliance Cream meet these goals, but after about 2 weeks of use, it seems to have correcting this problem. My skin is no longer getting dry after washing and it's remaining relatively oil-free even into the night!
The cream itself is pretty similar to what you'd expect of a sunscreen. It does smell a little like sunscreen and is similar in texture, though not quite as thick, and I found that using the same amount as I would sunscreen worked really well—for me that meant only 1 and a half to 2 pumps to cover my face (though the packaging recommends applying it to your neck and chest as well). Custom writing service The product instructs you to apply the cream daily to clean skin, with a recommendation to reapply at least every 2 hours for optimal results. The cream rubs in easily and left my skin super soft with none of the greasiness you'd get from a standard sunscreen. As I already mentioned, my skin didn't get oily throughout the day, but I felt that the 2 hour reapplication would have put me over the edge on that front.
This product has really transformed my skin—it doesn't get oily anymore, or dry after washing. It's like it recalibrated my skin type. My skin feels firm with renewed elasticity and it really did clear up some spots in an area that had some left over marks from recurring pimples. I also haven't gotten any sunburn since I started using this, proving this to be an amazing cream for anyone to use in the summer. I really found that it delivered on all of its promises and am so happy with the results.