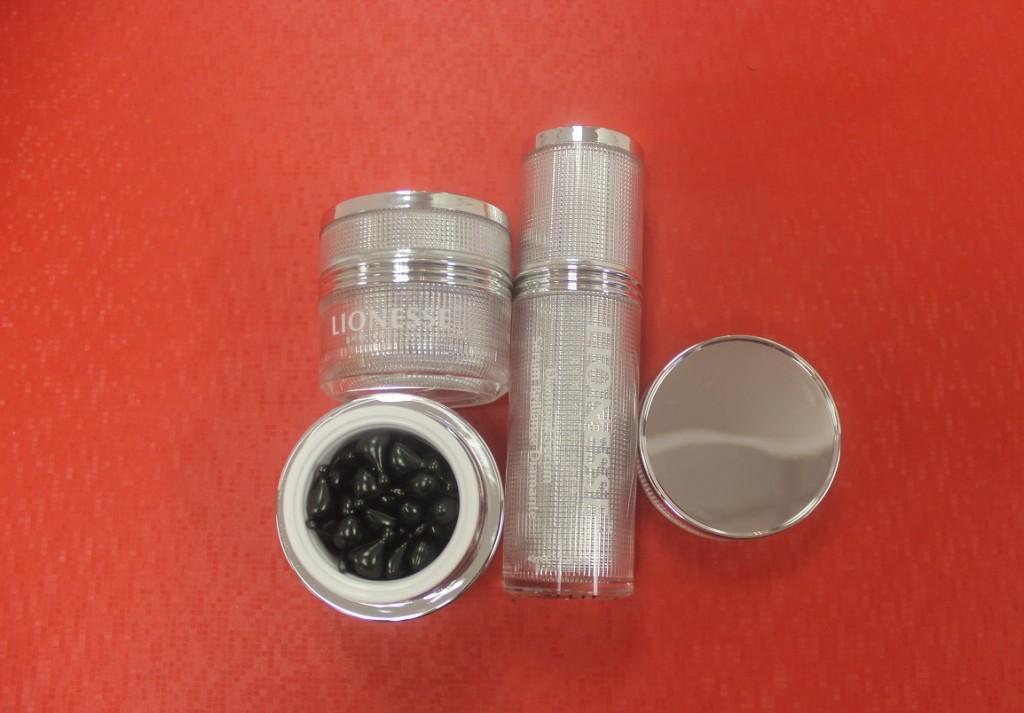 Lionesse is known the world over for its high-quality hair care tools and luxurious skin care essentials. One of the company's latest lines is Lionesse Gem, which features five lines of ultra extravagant serums, creams and masks that deliver jaw-dropping results.
The most lavish of this line is the Diamond collection.
Product Features and Benefits
The Lionesse Diamond collection includes four swanky products infused with real diamond powder to help improve your skin and transform your complexion.
Diamond Rejuvenation Facial and Eye Masks offer spa-like results at home. Included in the collection are 14 whole-face masks and 12 mini masks for the eyes so that you may pamper yourself every four weeks for over a year.
Diamond Serum includes fruit extracts, rosemary and lavender oil to help bring out a youthful complexion. It's the first step of the Diamond skin care routine and should be used day and night.
Infused with avocado oil, vitamins and caffeine, Diamond Cream moisturizes deeply and leaves skin looking fresh and lively.
For use once or twice a week, the Diamond Emulsion Capsules are your secret weapon for marvelous looking skin. Made with sodium hyaluronate and floral extracts, the silky cream of these capsules is like food for your skin.
Features That Users Will Love About This Product
Real. Diamond. Powder.
There aren't many (if any) products that can make this claim, and it's certainly one of those products that are sure to excite any woman who enjoys the finer things in life.
In addition to the precious gemstone, all of the products in the Diamond collection contain lavish ingredients that are proven to calm skin, diminish the look of wrinkles and add a youthful glow. The addition of the monthly masks is a nice touch, offering busy women a way to get their spa fix at home.
Each product in the line offers its own benefit, and while they are designed to work together, they can also be used separately. The Diamond Serum, for example, can be used alone in the morning as a primer for foundation.
Features That Users May Not Like About This Product
With a price tag of $6,000 for the collection, the Diamond line of products is definitely not something you'll find at your local drugstore. At that price point, you won't even find it at the mall. Clearly, this isn't a line for everyone. These products are geared towards a woman that is willing to spend the big bucks to see beautiful results.
However, if you've been considering plastic surgery or some other expensive procedure to help liven up the look of your complexion but haven't gone through with it because you worry about the pain or possible bad results, the Diamond line may be a good alternative.
If you have the money and you want an extra-exclusive skin care line that will give you dazzling results, you can't go wrong with the Diamond collection from Lionesse.