*Hint: Mother's Day Gifts (BTW-It's Sunday May 13th)
Is your mom a healthy mom, is she getting into aromatherapy, eating healthier and maybe started dating her younger/vegan yoga instructor? (good for her) Ps. Don't judge.
Well then, how about instead of giving your mom cut flowers that's she's got to water and take care of for the next couple of days (don't give your mom more work) you gave her an acupressure mat and a gardenia scented candle that she doesn't have to worry about taking care of? Plus, you can take her out to eat and drink, take her travelling, she deserves it.
I have tried both the Acupressure Mat and the Gardenia Scented Candle from the healthy lifestyle brand-Resveralife and here's my view (and my boyfriend's view, he used them too).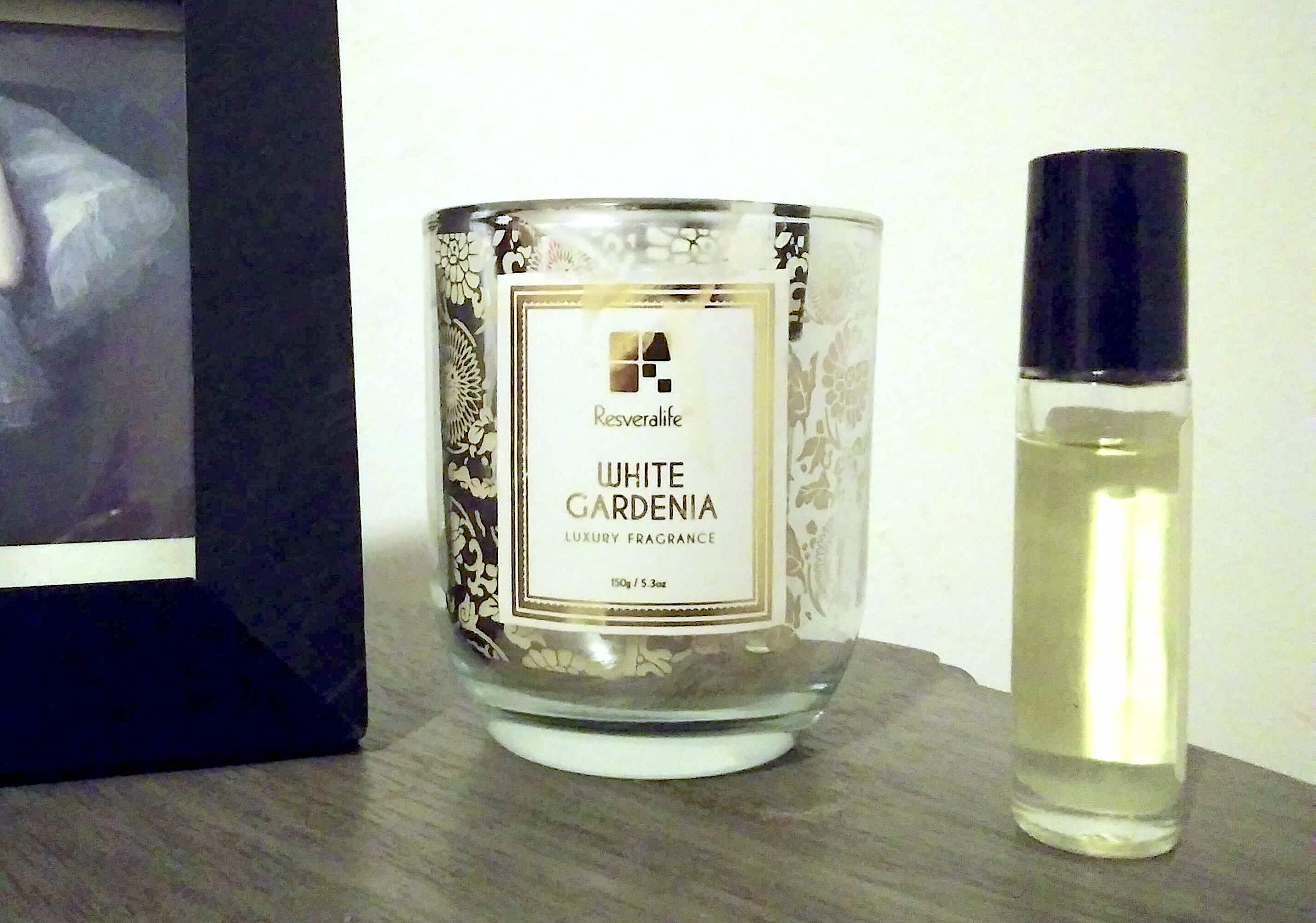 Have you had the pleasure of seeing and smelling gardenia flowers? They're wonderful, and if you softly caress the petals with your nose or fingers, it feels so velvety.
Gardenias- (Gardenia jasminoides) are evergreens that can begin to bloom in spring and might continue until early fall. They are originally from areas like Africa, Oceania and southern Asia, but were named in honor of 18th century Scottish botanist, Dr. Alexander Garden also known for his natural history investigations in South Carolina.
These flowers open to a velvety white color and then fade to golden hues, and the most famous of its 43 species is the Cape jasmine from China. In France they are used by men as boutonnieres (wedding corsage) and in many other countries they are popular for wedding decorations and the bride's bouquet.  
Gardenias might just be on the top ten list for most fragrant flowers in the world and I've read that they have meanings like "secret / untold love" (bold) or "you're lovely" (sweet).
FYI- They are part of the small tree/shrub coffee family (Rubiaceae)!! -Another reason why I like these flowers so much. #coffeeislife
You know who also loved Gardenia flowers? Jazz icon, Lady Day  Billie Holiday, who used them in her hair or dresses all the time.
Now, candles go way beyond providing sexy lighting for romantic occasions or necessary lighting when electric power is out. Candles are an important part of many religious traditions like Hanukkah for Jewish communities, Yoruba rituals and ceremonies and Catholics light candles in church and in their homes, especially if they have a small altar for a saint or the Virgin (some Mexicans have a small altar for their Virgen de Guadalupe in their businesses).
Candles are vital in some places like, yoga studios and spas (never been to a yoga studio or spa that didn't have candles, even if just for décor). Candles also serve as home and office décor and lots of people use them to create an ambience with different aromas for parties and special events.
I like to have candles everywhere.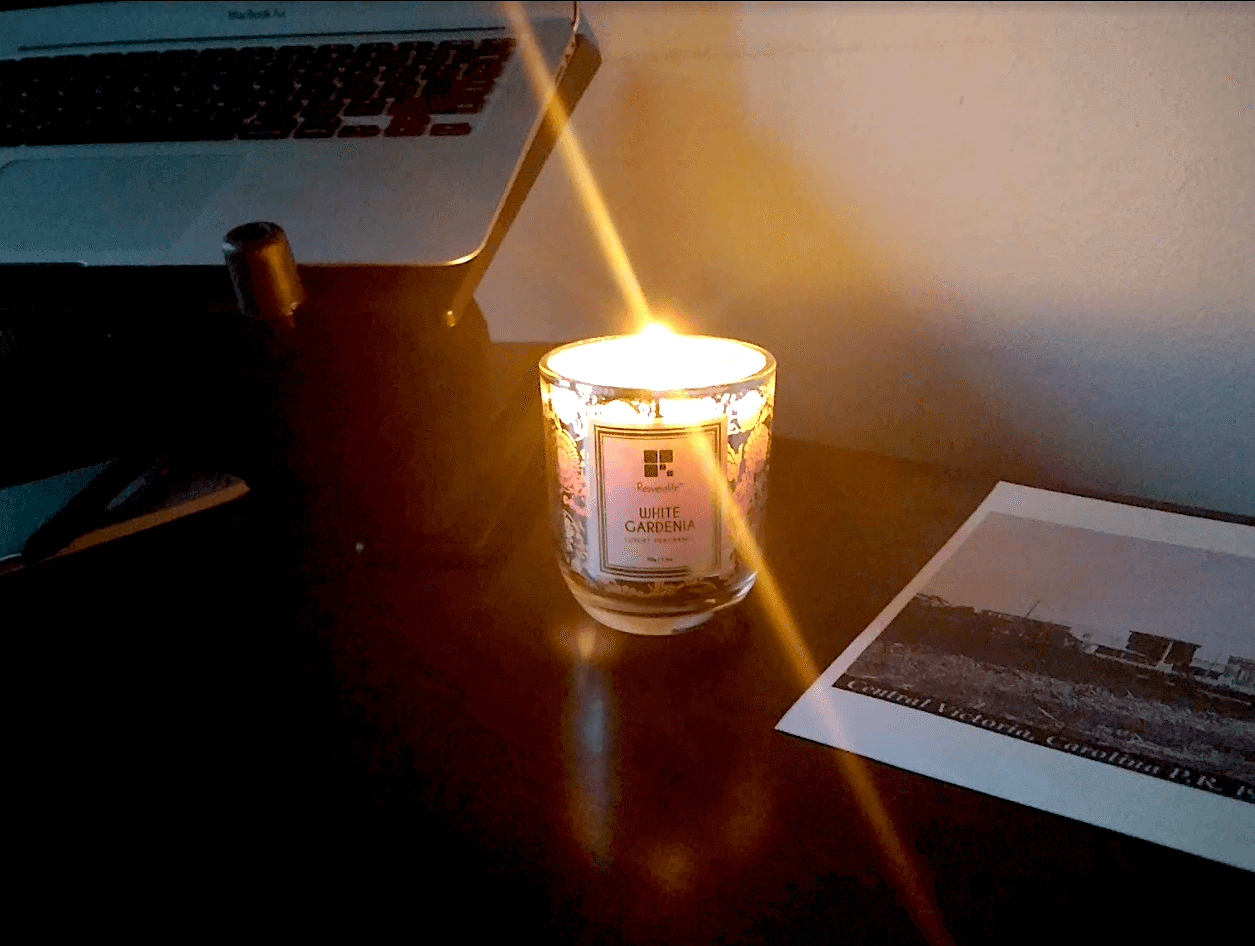 I have a candle in the master bedroom and bathroom (romantic and smells good), in the kitchen (just for the smell), guest room and bathroom (décor and smell), living room and home office. Homes and offices can harbor so many odors.  The dirty clothes pile in the closet, the bathroom in general, when you cook fish in the kitchen, and if you like to leave the windows open like me, then you have outside odors too.
My boyfriend likes to barbecue in the terrace, and don't get me wrong the food is great, but having your curtains and pillows smell like barbecue is not that great. Living with everything closed is not an option, weather here is beautiful, so instead of shutting every door and window I have candles and Febreze.
Plus, I believe in aromatherapy and how smells can help us heal. Aromas can take us back to good times or bad times, our minds can remember aromas better than anything else, it's like a super sense. Aromas can help us relax or wake up. Just think about how you feel when you smell a mint leaf versus when you smell a lavender flower, the smell of coffee versus the smell of vanilla. Quite a different feeling right?
Aromatherapy, according to the National Association for Holistic Aromatherapy (NAHA), is "the therapeutic application or the medicinal use of aromatic substances for holistic healing". This mainly refers to the use of essential oils (especially through massage, skin application and the use of diffusers). For me candles are also aromatic, I use candles when I don't have oils at home or when I don't want to put the oils on my skin. I also love the elemental, natural feel and look of candles, they are fire after all.
So, when I got the Gardenia Scented Candle form Resveralife i quickly opened the cute box and as soon as I did, the smell hit me. It was a bold but refreshing smell, flowery but also citrusy. I was afraid it might be too flowery for me, I prefer bolder, minty or just flat-out sweet-food aromas. This might be the only full flower candle I have, the others go towards cinnamon, spices, eucalyptus, coffee and chocolate (I love chocolate and coffee, sometimes together).
But this was just the right mix, with traces of:
Ylang-Ylang

Jasmine

Rose

Lily of the Valley

Orchids
I was glad that the glass jar was quite decorative with pretty flower-like details (and I could even easily peel off the brand sticker to make it completely fit in as décor), because I was going to test this candle all over my house (it's got 30 hours of burn time). *Don't let it burn more than four hours, it'll last longer this way.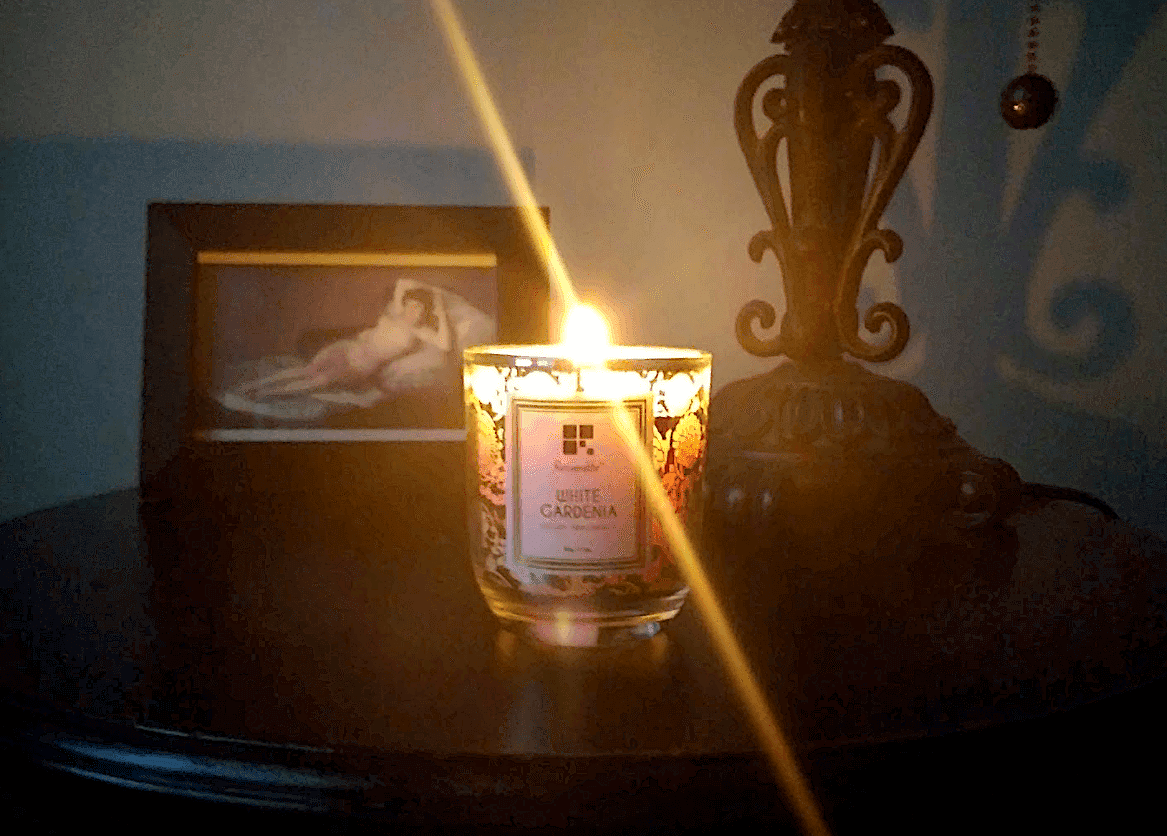 I love it, it smells great and fills the room, to the point that my boyfriend asked how many candles were around the apartment, when I said just this one, he was surprised it was just one and that it wasn't super big and bulky. So, no more huge candles burning up a storm to fill the apartment with lovely smells.
Oh, and if you ever move the candle while its burning and it spills over, it's sort of oily so its really easy to clean. When the candle is done, you can clean out and repurpose the glass jar for other decoration ideas or life hacks. I'll probably use it to plant a succulent cactus and display it on my office desk. I recommend you don't let it burn all the way down, so it doesn't stain the glass bottom.
Repurposed candle jar ideas:
Small flowers and succulents vase (works great)

Makeup brushes vase

Isotopes and cotton balls jar (life hack)

Small makeup tube container

Hair pin holder (yesss)

Pen, pencil, crayon holder

Paper clips holder (brilliant)

Small seed storage

Candy holders for a party (pretty for a candy bar)

Paint brushes and art tools holder (crafty)
Be safe:
Never leave a burning candle unattended and don't place it near fabric or flammable stuff and put it on a heat-resistant surface.
On to the mat:
I've tried acupuncture and have early memories of my mother getting acupuncture done by a naturopath. If needles aren't your thing then acupuncture might be a bit too much for you, but it really doesn't hurt like you may think. If you're still not convinced, then you can try acupressure.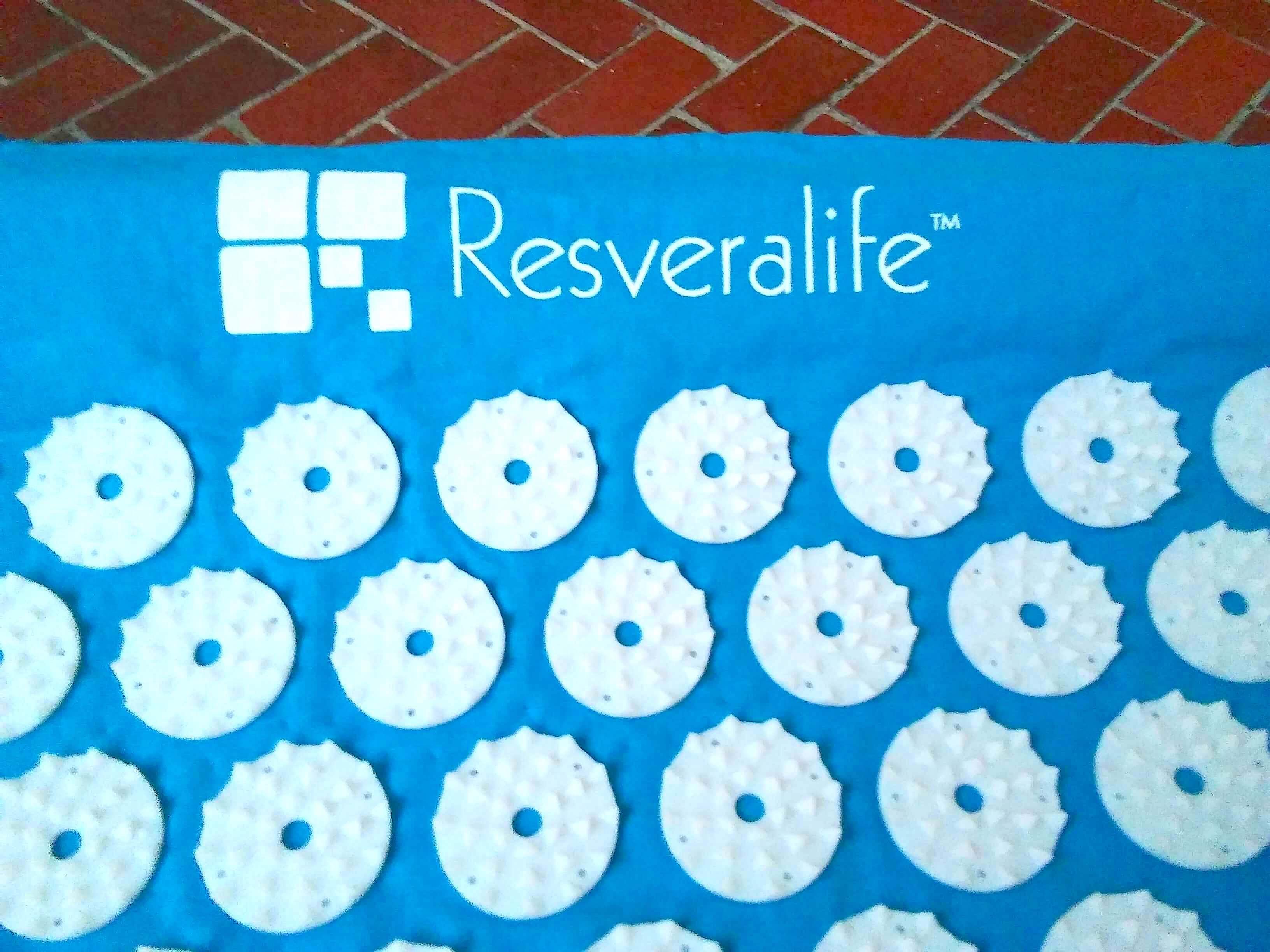 What is acupressure?
Acupressure is intended to restore health by restoring balance to the energy or life force in our bodies, through stimulating certain pressure points (acupoints) in the body. It's an ABT (Asian Bodywork therapy) rooted in traditional Chinese medicine. In Japan they use shiatsu as a form of acupressure.
It is believed that in order to keep that energy in balance we have to regulate the yin/negative energy and the yang/positive energy. Acknowledging that we need both the positive and the negative in our lives. For example, we most celebrate and realize happy moments when we have been through hardships.
Acupoints lie along energy meridians (channels) in the body where life force (qi / ch'i) travels through the body. These 12 meridians organize a communication system throughout the body. They begin at the fingertips, connect with the brain and then with a specific organ in that specific meridian. These are the same acupoints used in acupuncture, and there are hundreds of them. When one of the meridians is unbalanced or blocked it affects the body.
In more "modern" terms, acupressure can help in reducing muscle tension, improving circulation and stimulating endorphins (our bodies natural pain relievers). So, in theory it could be used by people with back problems, sleep difficulty or circulatory problems.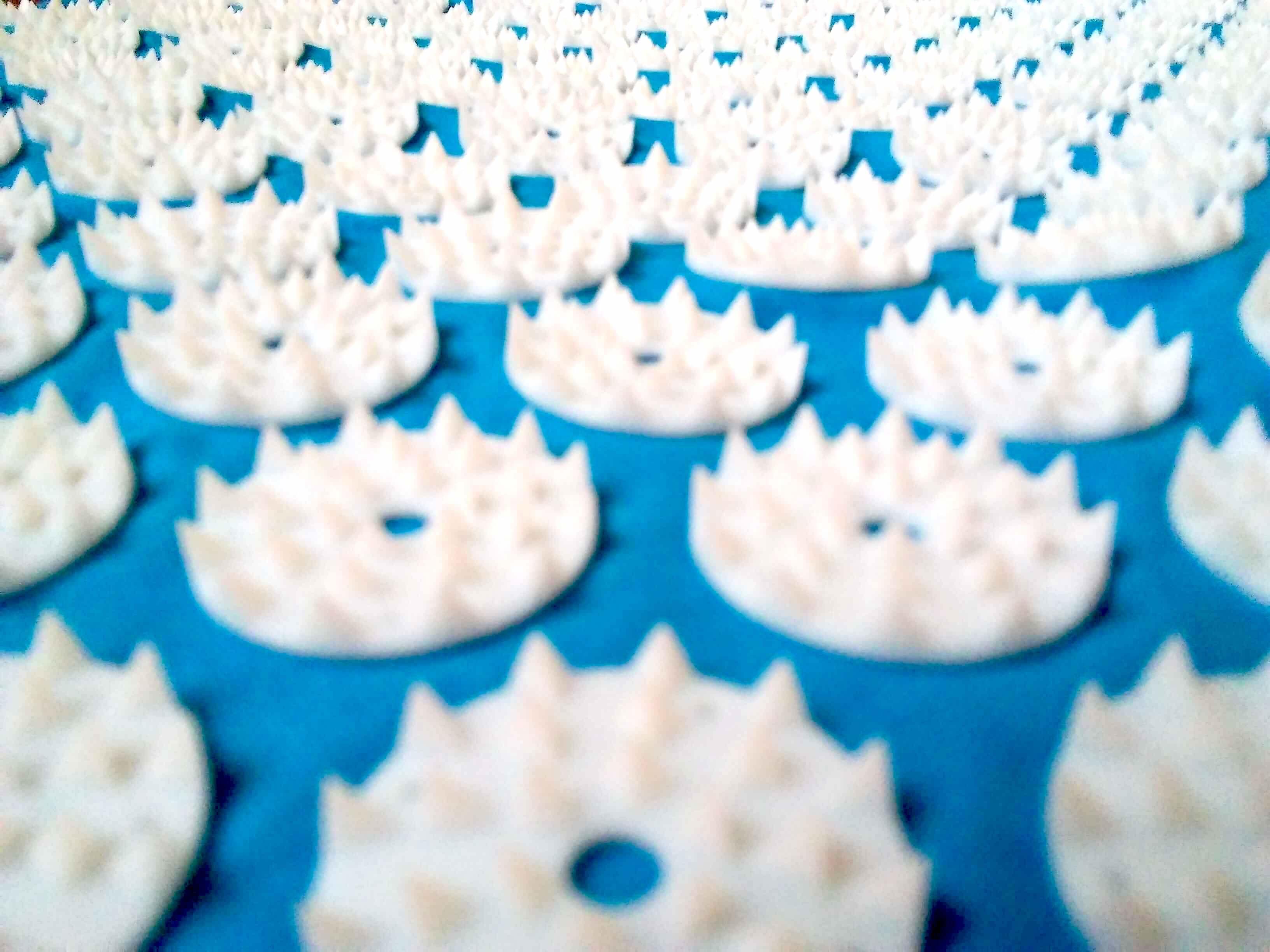 Even though I really don't suffer from any back conditions or have trouble sleeping (on the contrary sleeping and power naps are my thing), I decided to try out Resveralife's Acupressure Mat just because I want to try new things all the time (life mantra: I'll try almost anything once).
I laid it on the floor in my apartment and laid down on it and found out that its better to do this with a long sleeve shirt or put a towel or soft throw on top if you are sensitive to touch (because of the acupoint spikes, a total of 6,210 of them). Then i put it on the sofa with my soft throw on top for about ten minutes while I sat down to watch Santa Clarita Diet and that was interesting. It made me more aware of my posture and it relaxed my lower back.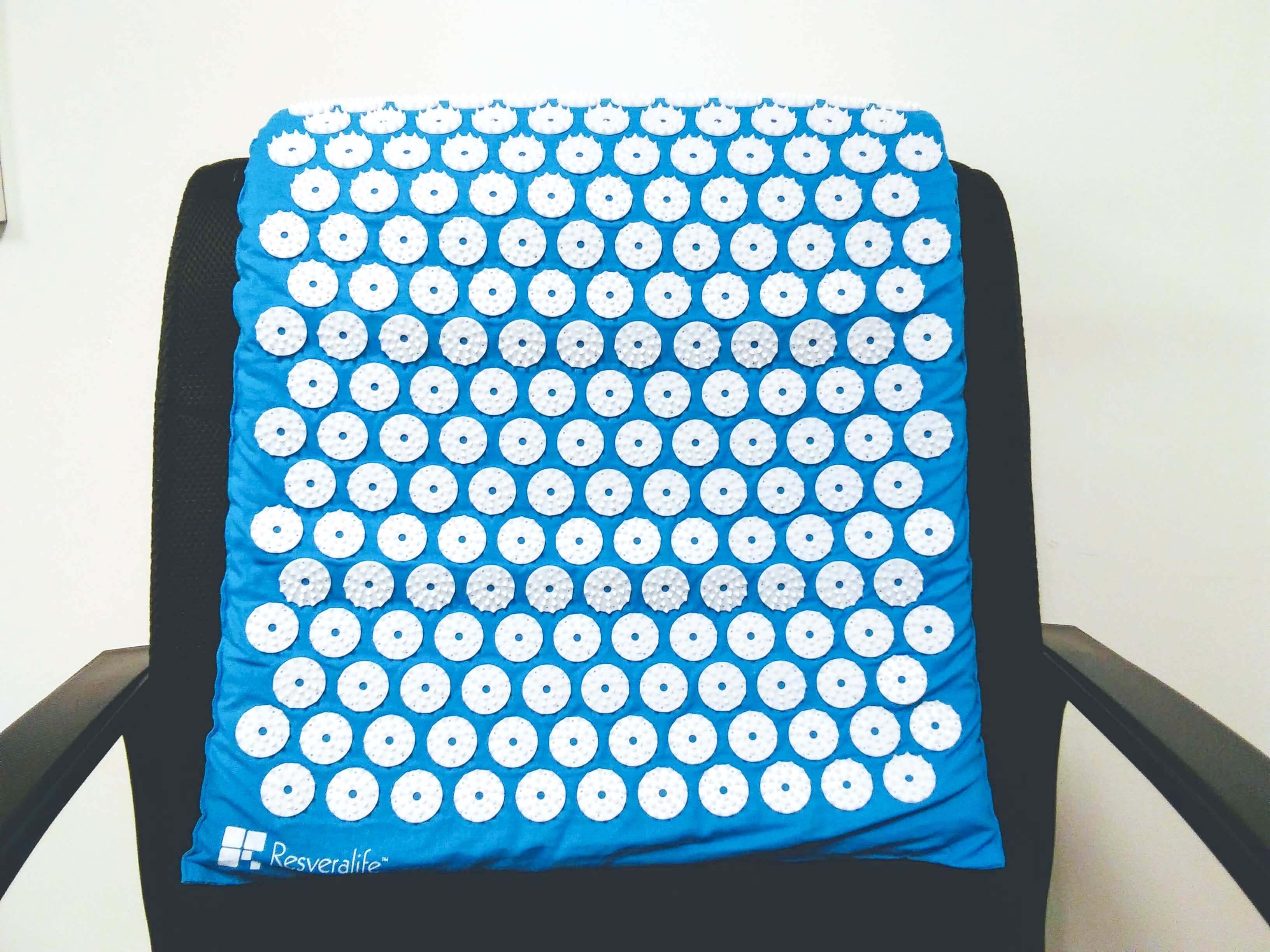 I took it to work and put it on my office chair for about ten minutes too, while I worked on my laptop, and it relaxed my upper back and shoulders as It also made me more aware of my posture. I have also used it while on my balcony when sitting on one of my pretty but not-so comfortable wood chairs (that I haven't decided to give away yet).
My boyfriend, though, does have some back problems, so he took it to work. He works on a computer all day too. He's also quite sport-active and not that fond of stretching (bad), so his back gets more stressed. I told him to use it for about ten minutes too, but he decided to put it on his office chair and basically sat there all day with the mat (men…).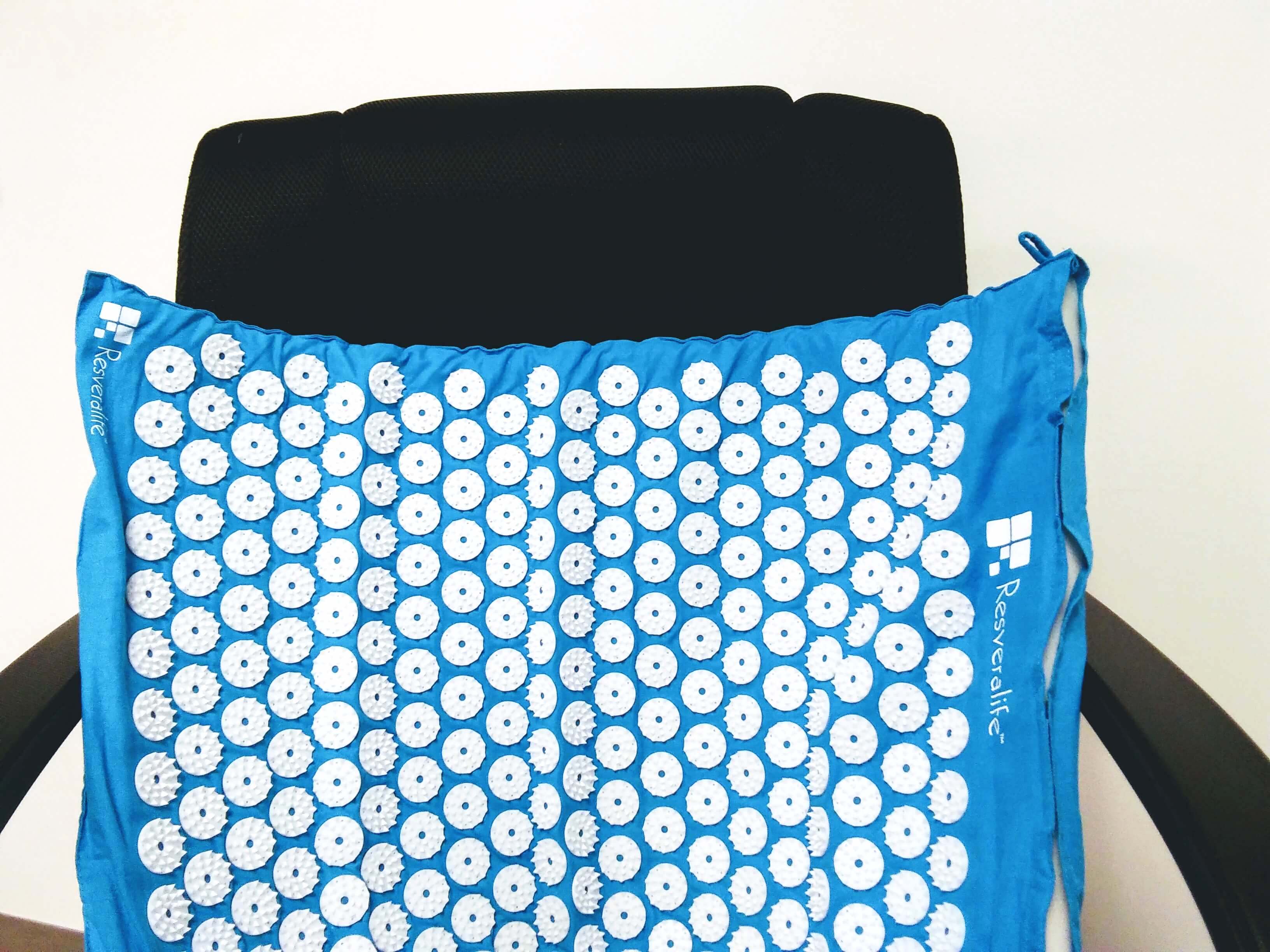 He didn't have to use a towel or throw on top of the mat, he was fine with his t shirt and just felt that it relaxed him, and he too was made more aware of his posture (which is great because working on computers can really do a number on our neck and back posture). He used it vertically for more upper back, shoulder work and horizontally for more lower back relaxation. So now he has it in his office all day/ every day, I think he even named it, I didn't even ask for the name.
We both liked that its lightweight and you can easily take off the cotton cover (its attached by Velcro to the foam) and wash it (by hand preferably) and it has a carrying bag for convenience (it comes rolled up like a yoga mat).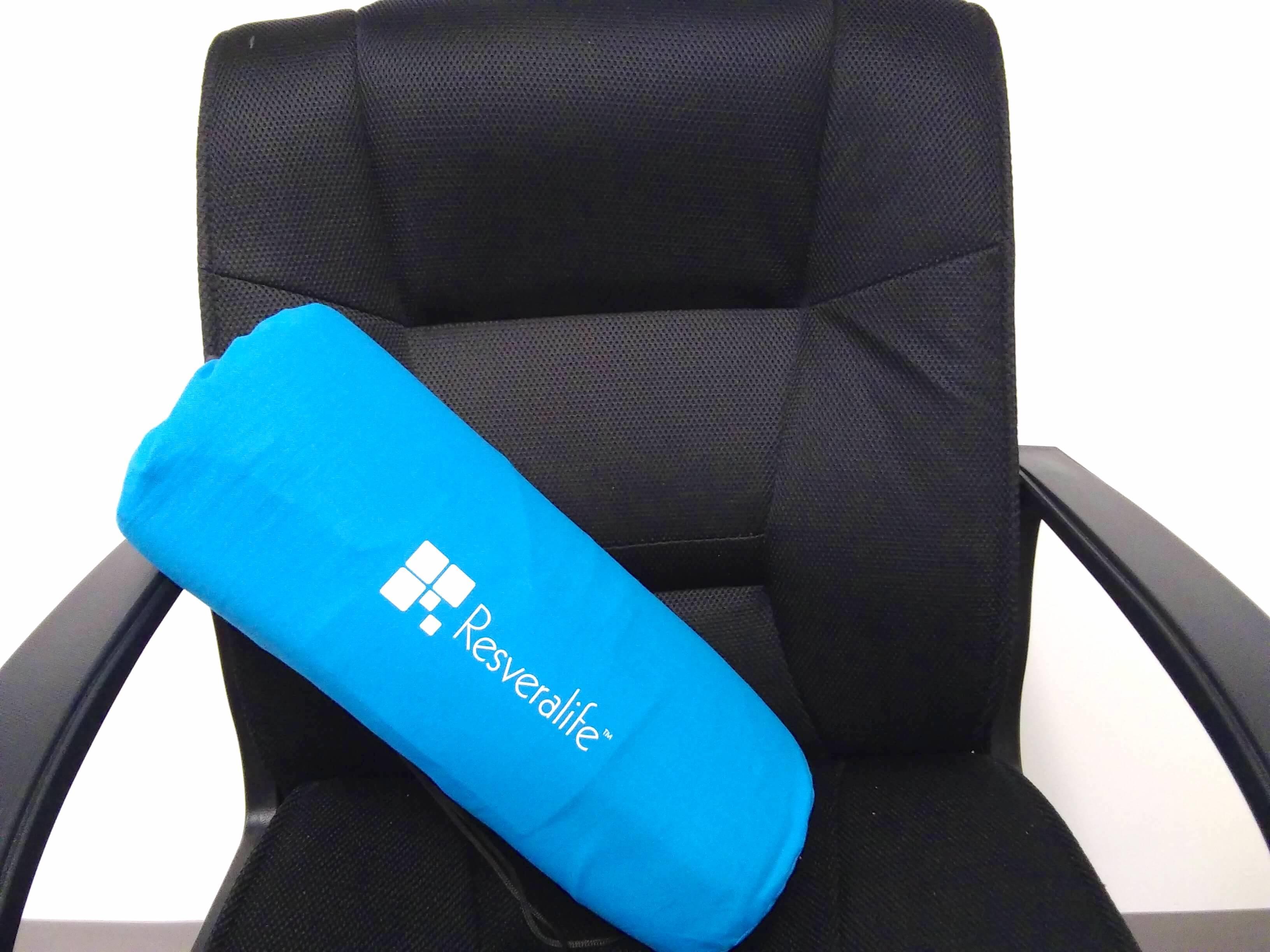 Hopefully all this info can help you figure out if these healthy lifestyle products make the perfect gifts for your mom and maybe even for yourself. Because having a healthy life is a choice we make every day, to be better, to feel better.
If you want to see more options for healthy lifestyle gifts, Resveralife has a bunch more, such as soaps (they have a coffee one!), skin care products (cleanser, exfoliator, moisturizers), yoga mats (and a bag to carry them), tea bags (green and hibiscus) and cast-iron teapots. They have stores all over the world, but you can also do your shopping online and save yourself some hassle. Check out their Facebook and Twitter pages.
And remember, moms deserve the best.