With the start of the new year and winter weather in full swing, what better time to change up your routine and try something new?
With sunlight scarce and harsh wind and cold constantly beating down my skin, a big dose of vitamin C sounds like just what I need.
That's why I'm excited to give Vine Vera's Vitamin C Collection a try to see if I can infuse some much-needed nutrients into my skin.
There are three distinct products that I am using from the collection, but all of them contain a number of skin beneficial ingredients. Active ingredients include vitamin C and resveratrol ferment extract, along with vitamin A and aloe.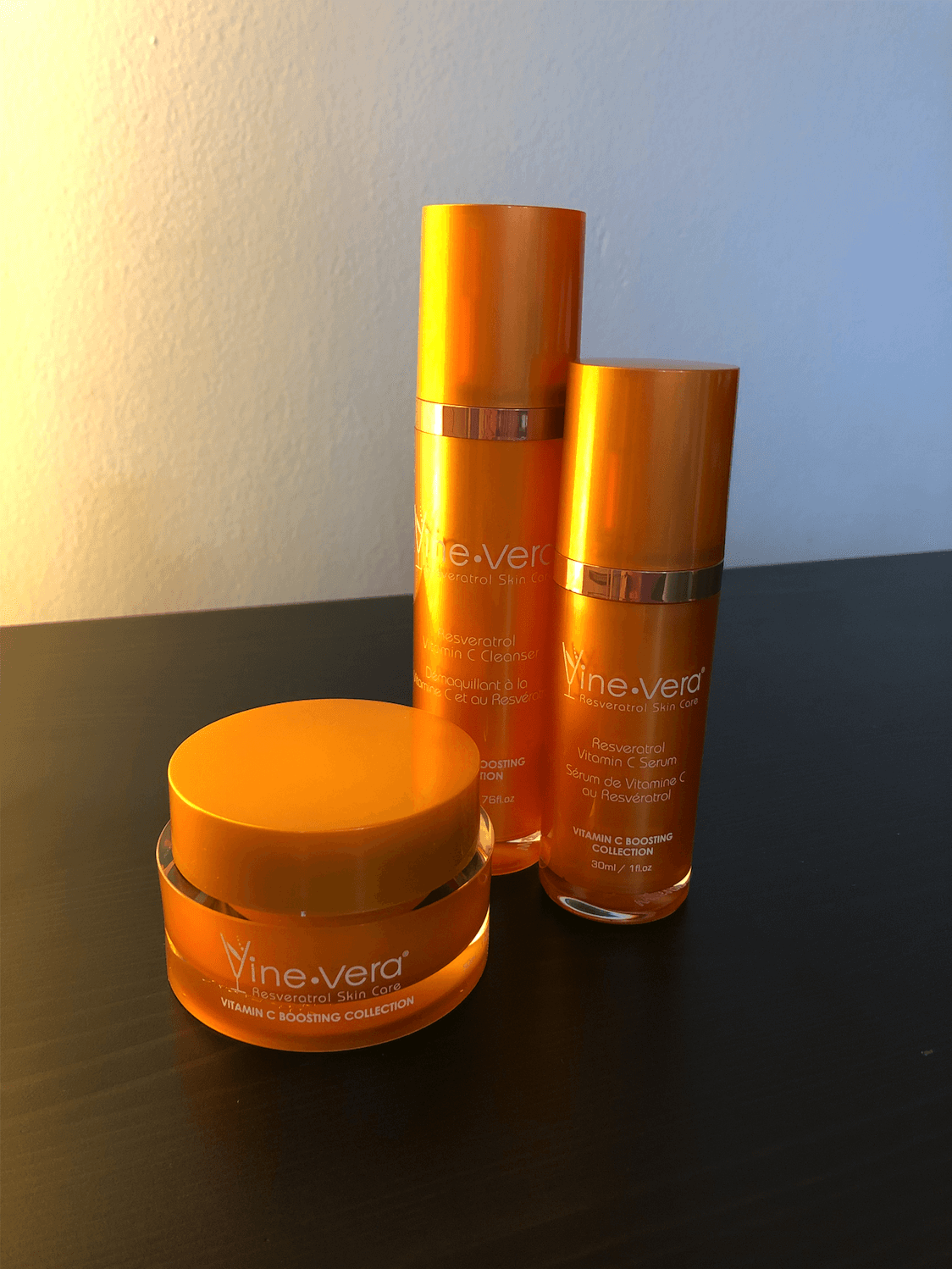 So far I have used these products for a week and will continue to update this review with my results and insights about the collection and its effects. 
First, here are some basics about the products and ingredients, followed by my initial impressions at the end. 
Let's get started!
Products Included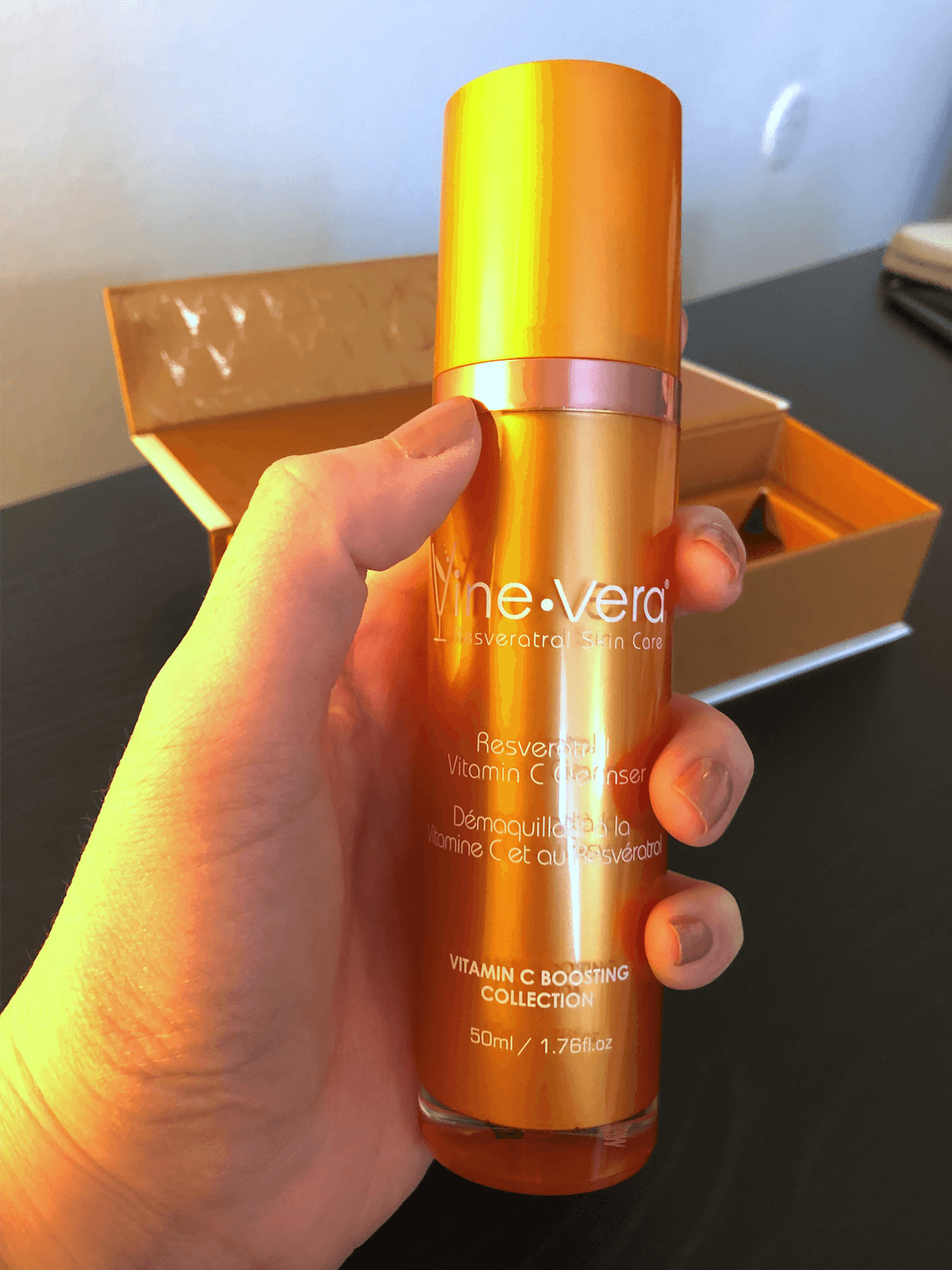 Resveratrol Vitamin C Cleanser is a daily face wash in a clear liquid formula that works into a slight lather when massaged into the skin. It has a pleasant fragrance that lingers after the cleanser is rinsed away. It has a citrusy scent, but there is a warmth to it that gives it a more sophisticated feel.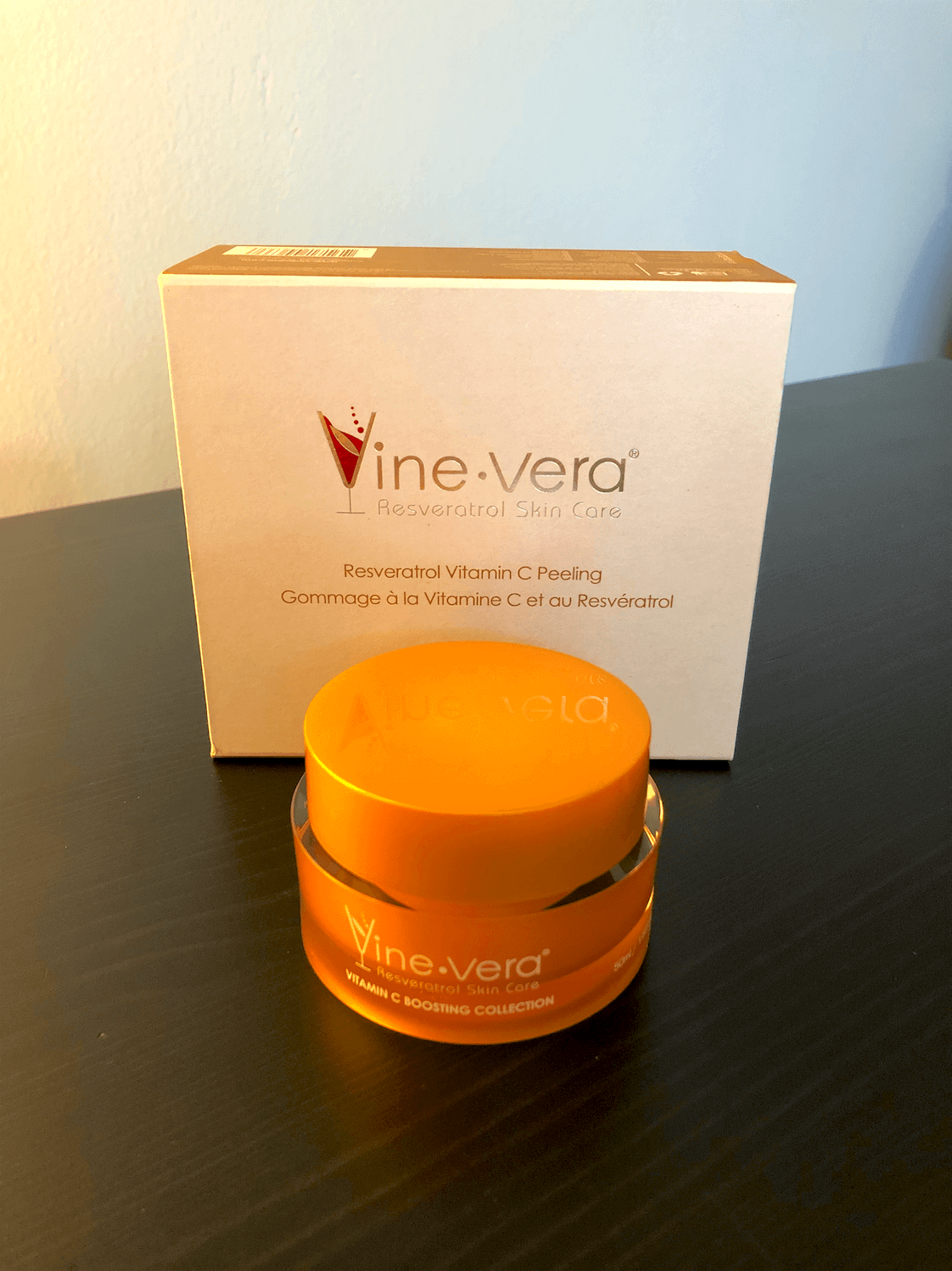 Resveratrol Vitamin C Peeling is an exfoliating treatment to be used once or twice weekly depending on your skincare needs. It is a clear gel, that when massaged into skin reveals it has some tiny granules to help lift away dirt and oil from pores. Like all the products in this collection, it also has a light citrus scent.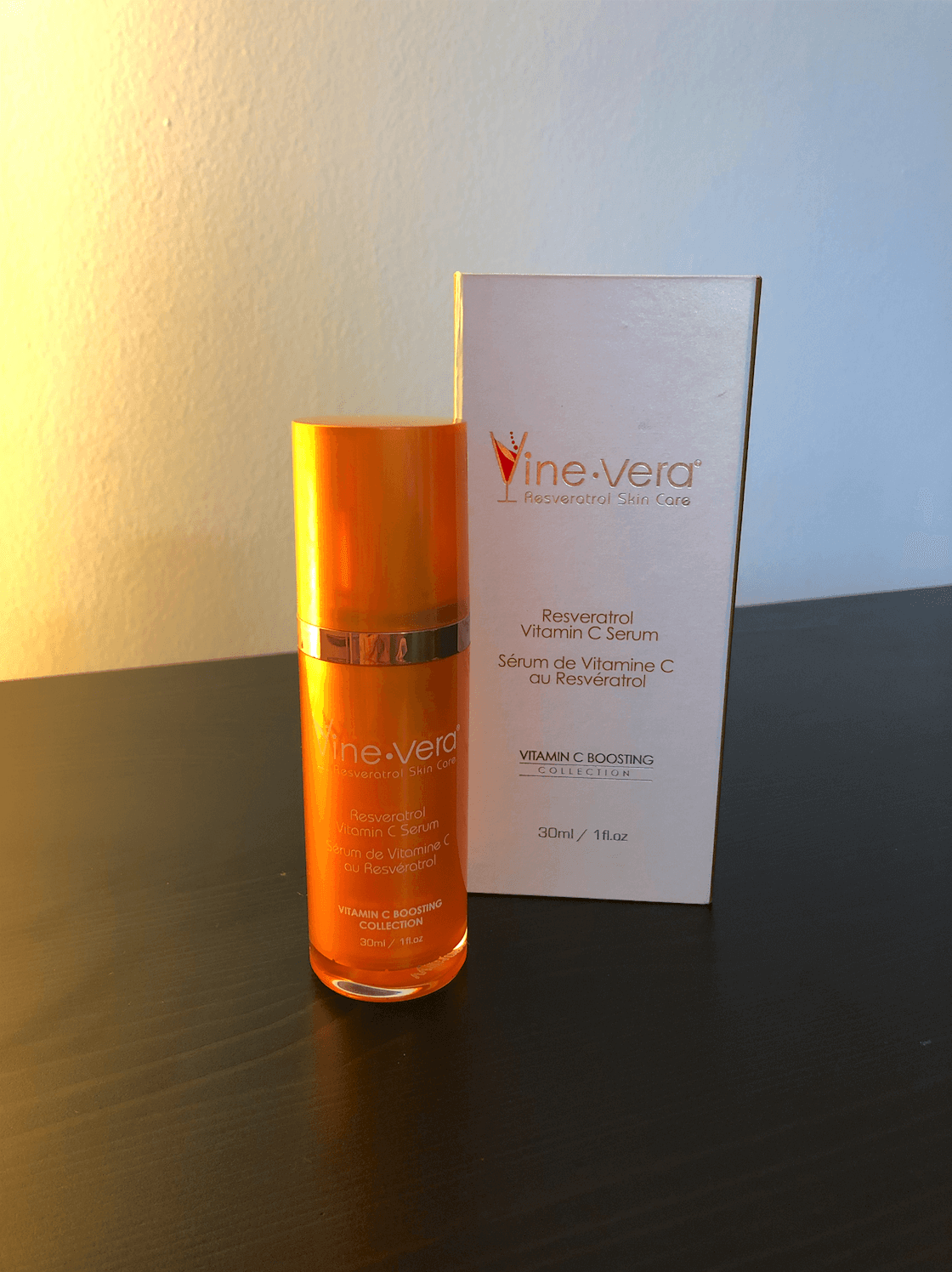 Resveratrol Vitamin C Serum was my favorite product out of the collection. It is a daily use serum that has the most amazing texture! It feels velvety smooth and rich when applied to the skin, and of course delivers a stunning array of ingredients deep into pores, all while leaving you with a silky complexion. 
Main Benefits
The main draw of this product line is, of course, Vitamin C. In addition to that the ingredients highlighted throughout the collection are resveratrol ferment extract, Vitamin A, and aloe.
So you may be wondering,
"What exactly makes these particular ingredients special?"
Well, I did some digging and found out!
Vitamin C has numerous perks when added to your skincare regimen, but I will pick out the ones that I find most exciting. First, it is very hydrating for your skin. This is important to me because my skin suffers from dryness this time of year, and it needs all the help it can get. Vitamin C is known to help keep water in your skin, rather than letting it evaporate away. Related to its moisturizing properties is it's multiple skin evening abilities. It can help bring down any redness that is showing on your skin. It can also reduce dark spots and make your skin appear smoother.

 
Resveratrol found in the resveratrol ferment extract in these products is an exciting plant extract that shows immense anti-aging and antioxidant abilities for the skin. Resveratrol cannot only prevent new signs of aging but help heal any environmental damage your skin has already experienced.

 
Vitamin A is a definite plus to find in skincare, as it has the potential to fight acne and clogged pores. Vitamin A is in the form of retinyl palmitate here, and this is a form of retinol. Retinols are often prescribed by dermatologists for persistent cases of acne or other skin conditions. This is because they increase your skin's natural ability to shed dead skin cells, helping to clear your pores. Topical vitamin A also has the ability to reduce inflammation, helping to calm irritation and pimples.
Aloe vera is a common remedy for sunburns or other acute skin irritations, so it comes as no surprise to see it included in the ingredients of these products. What I didn't realize, however, is that aloe can do more than just sooth a burn. Its anti-inflammatory properties can be helpful to acne and any scars left behind once a pimple heals. This is due to aloe's ability to increase the growth of new cells!
How To Use
The directions are on the back of the boxes that each product comes in.
Of course, you will also want to use the products together and in the right order.
First, you will, of course, want to cleanse your skin. Per the directions on the Vitamin C Cleanser's packaging, wet your face first and then apply a small amount of cleanser. It is also advised to use on your neck as well. 
Then, you are to massage the product into skin using circular motions. The product lathers slightly when you massage it in, but is not too sudsy. After massaging the cleanser over your face, a warm water rinse is advised.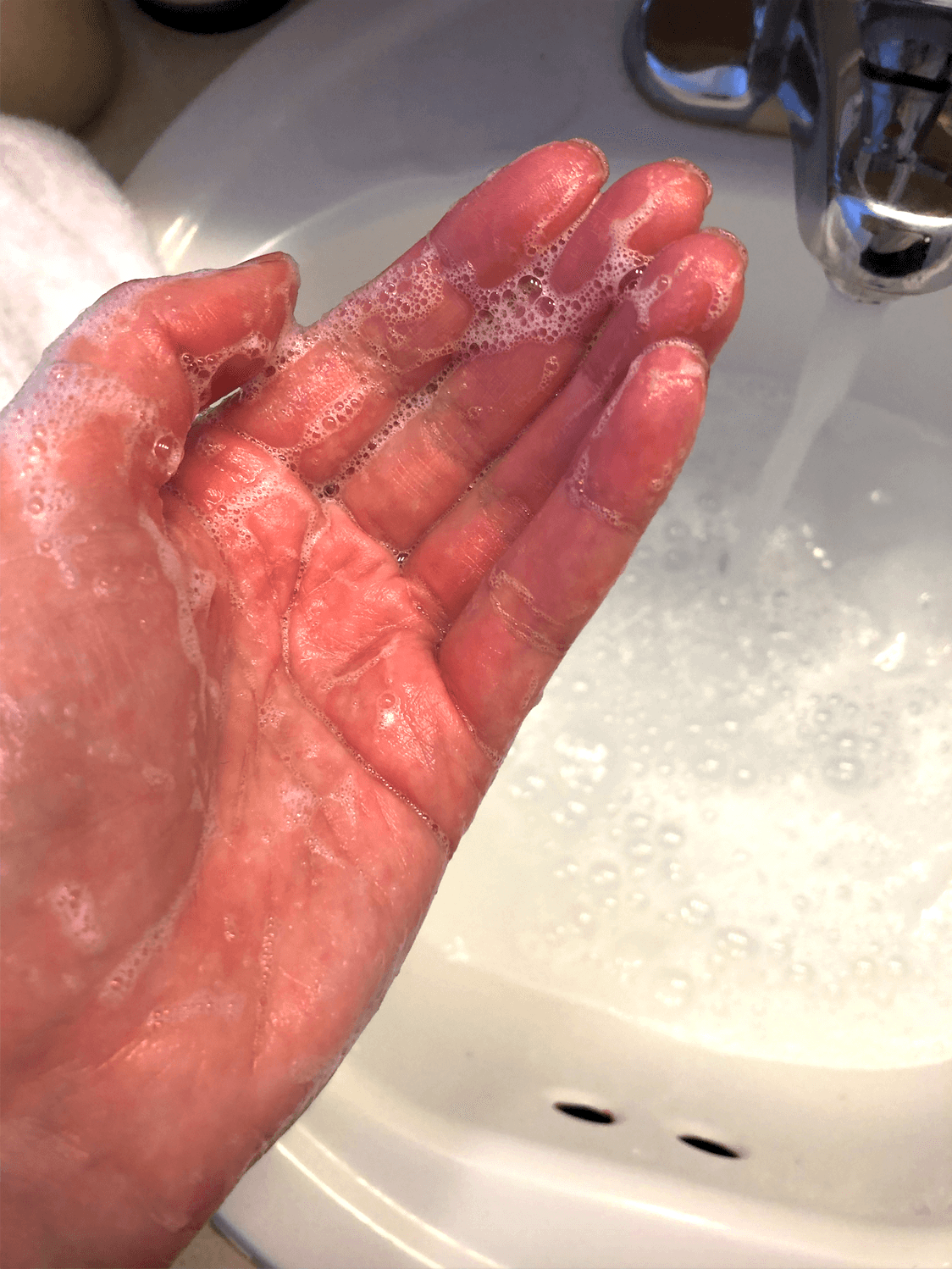 This cleanser is to be used both morning and evening. Since it has so many good ingredients for healthy skin, I wanted to take my time to rub it in, so that my pores would have a chance to absorb some of the nutrients before rinsing.
Next, you will always want to apply the Vitamin C Serum immediately to cleansed skin. This is also to be used both in the morning and the evening.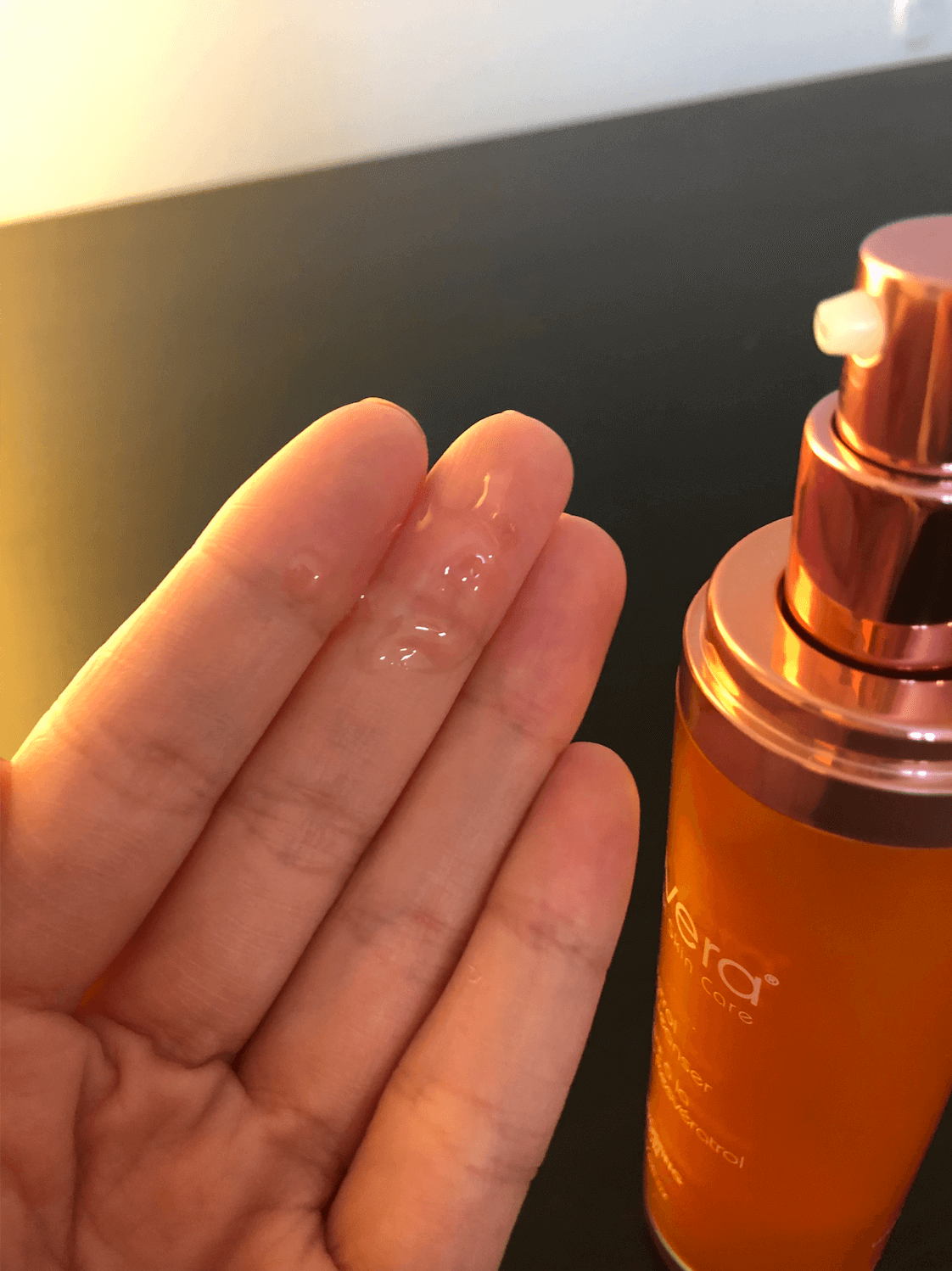 Don't be stingy in applying plenty of the serum to your face and neck in order to get the full effects of vitamin C, resveratrol, and vitamin A. 
Finally, you will want to remember to use the Resveratrol Vitamin C Peeling at least weekly.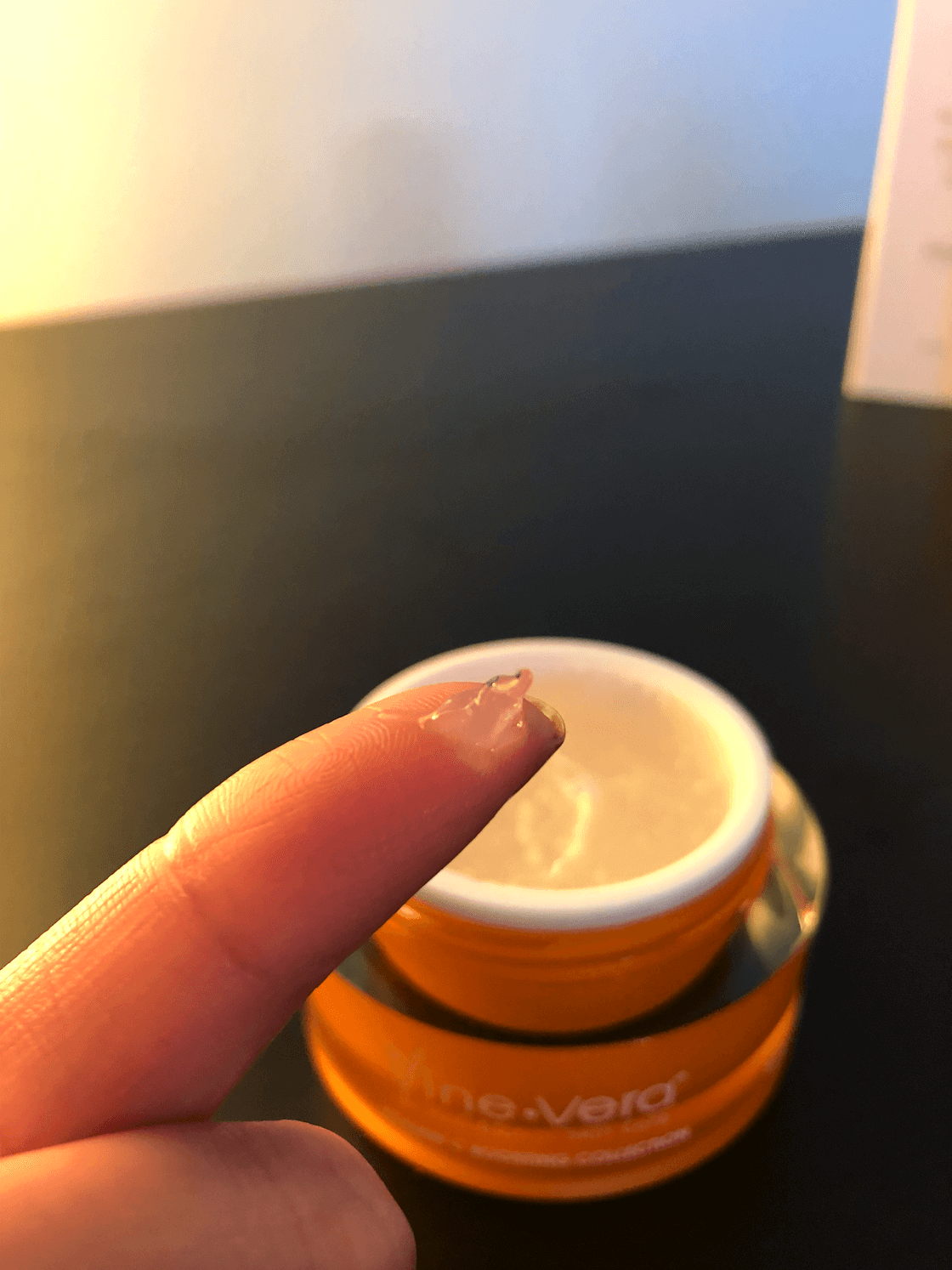 To use, apply about a quarter-sized dollop of the gel and gently massage in circular motions. Rinse carefully with cool water and apply the serum. If you have oily skin or just need a boost, use up to twice a week.
My Experience – 1 Week of Use
So what's my take after using Vine Vera Vitamin C Collection for one week?
Well, first off, these were a nice change of pace for me! I had been using a very basic lotion type cleanser and moisturizer for some time. They do the job but it had gotten a bit boring.
When I first applied the Vitamin C cleanser to my face, I was first struck by its unique fragrance. I found the unique warm citrus scent surprising, yet invigorating. 
Once I began massaging the cleanser into my skin, I found it was gentle on my skin  and rinsed away cleanly and easily. 
I enjoyed using the Vitamin C Peeling to get some much-needed exfoliation to my dry skin. I liked that it was very gentle, and the granules dissolved quickly, letting me know  it was time to rinse.
Afterward, my skin felt extremely clean and fresh.
The Vitamin C Serum is what really blew me away. The feeling is indescribable! I couldn't stop touching my face, it felt so soft and smooth.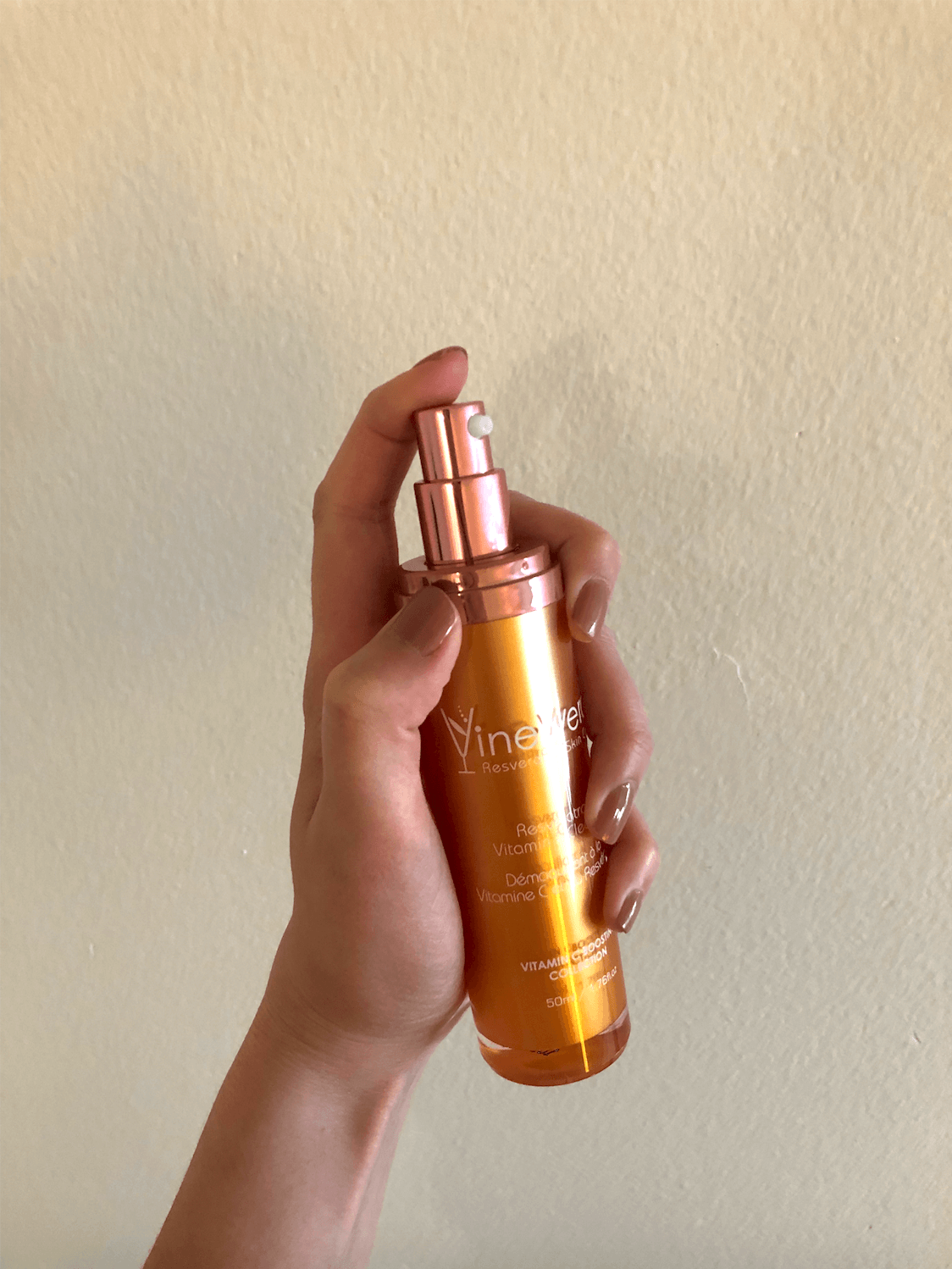 I'm excited to see my continued results as I use this for the next few weeks. 
Stay tuned!
My Experience – 2 Weeks of Use
Here I am at the end of week two of using the Vine Vera Vitamin C Collection cleanser, serum, and peeling treatment! 
In the midst of these dreary January days, using bright and citrusy vitamin C infused products add a sense of warmth and sunshine to my routine. It's always nice to use something in your daily skincare ritual that improves your skin and your mood at the same time.
My favorite product to use so far is definitely the Vitamin C Serum! Between the delicious scent and creamy texture, it feels like an orange creamsicle for my skin!
I especially enjoy applying it after doing the weekly Vitamin C Peeling treatment. With my pores polished and scrubbed clear of any debris, they are more than ready to soak in some calming moisture. After the using the peel, the serum feels even more buttery and soft against my skin.
To try and pick up better on the ways my skin is reacting to this targeted vitamin C regimen, I will take a look at a few separate skin factors.
First, let's look at skin texture. 
Using the Resveratrol Vitamin C Serum always provides an instantly smooth texture. 
But does it last? 
I find that the ultra silky texture from the serum stays for just about the whole day after applying. My skin continues to have a smooth texture even after the serum has soaked into my pores for hours.
Of course, after I complete my weekly treatment with the Resveratrol Vitamin C Peeling, this smoothing effect is amplified.
Then, there's my skin tone. I'm hoping to fade some of my freckles and other spots of sun damage from summer's intense sunlight. I know vitamin C is essential in this process, but it takes some time. 
While my overall skin tone looks healthy and bright currently, I still hope to see some improvement in these areas with darker pigmentation over time.
Next, let's take a look at hydration. While I don't find the Resveratrol Vitamin C Cleanser very hydrating on its own for my dry skin, the cleanser in combination with the serum is more than enough moisture for me.
In fact, I don't even find myself reaching for a face lotion after letting the serum soak into my skin. This is a pleasantly moisturizing serum that could be a one-step skin treatment for even dry skin types.
Finally, let's take a look at how my pores are reacting to this collection. My pores don't tend to get clogged easily, and breakouts are pretty rare for me. So I wasn't worried about any potential acne from trying new products. 
I do, however, tend to have a few areas of stubborn blackheads. I'm excited to see that the peeling treatment is slowly and gently lifting away the dead skin keeping my pores trapped. And with regular weekly peeling treatments, the effects can only get better.
I look forward to seeing what the next few weeks will bring my skin!