Graduation season is upon us and it's a wonderful time, a time of rejoice and acknowledgement of struggles and accomplishments. Education is the pillar of any healthy society. This is the reason why graduations are so important, so celebrated, such a needed rite of passage. No matter if it's high school, college or post graduates, these people have accomplished something amazing and everybody should be at their best for this highly anticipated event.
I was just at a high school graduation event for my niece and I wanted to look even better than I usually do for this beautiful occasion 😉. High school graduations are so emotional, because as a grown up you know that these young people have so much ahead of them. My niece has the goal of being an anesthesiologist, (super proud) and maybe joining the air force to help pay for her studies (because really, education costs are insane).
I had my clothing, shoes and jewelry ready, a red colored pant suit (I love pantsuits because of their strong feel and they are also very comfortable) with a pair of nude colored kitten heels (I reserve my six-inch heels for a drag brunch). But there is something much more important than all that: skincare. I am not much of a makeup lady, I prefer to spend all my time and energy taking care of my skin, and if I ever decide to wear makeup there is a flawless canvas to work on. Because beauty comes from within, but we also have to take care of our bodies externally, our bodies are biologically meant to deteriorate every day that passes, and that includes our skin.
So, I knew I wanted my skin to be at its best, and normally I would have made an appointment for a professional facial a few days before the event (I love getting professional facials, it's like getting a massage, pure joy), but I didn't have a lot of free time for that. #adulting
I decided to do an "at home facial" and to do it with the facial peeling and the facial day moisturizer from the brand Nubi Skin.
To do an at-home facial, you will need time alone (me time) and these products:
Cleanser

Peel or scrub

Toner

A small saucepan and a heat resistant bowl

Towel

Filtered water and rosemary herb (or any herb you find appealing for aroma)

Mask (I use clay masks for skin)

Moisturizer
What I did was that I cleansed my face, neck and chest while I showered and then out of the shower I took out the Nubi Skin Facial Peeling and applied it on my dry skin, massaging it for about ten minutes. The peeling has a gel-like texture with powdery microbeads (nut shell powder) and when you put it on it feels a little bit sticky, but the point of a gommage (French-to erase) peeling is that the massaging / rubbing motion and then "scrubbing" off the residue is what exfoliates the skin. When I was done with all the residue, rinsed my skin and I sprayed some toner on my face, neck and chest and patted my skin with some tissue to take the excess toner off.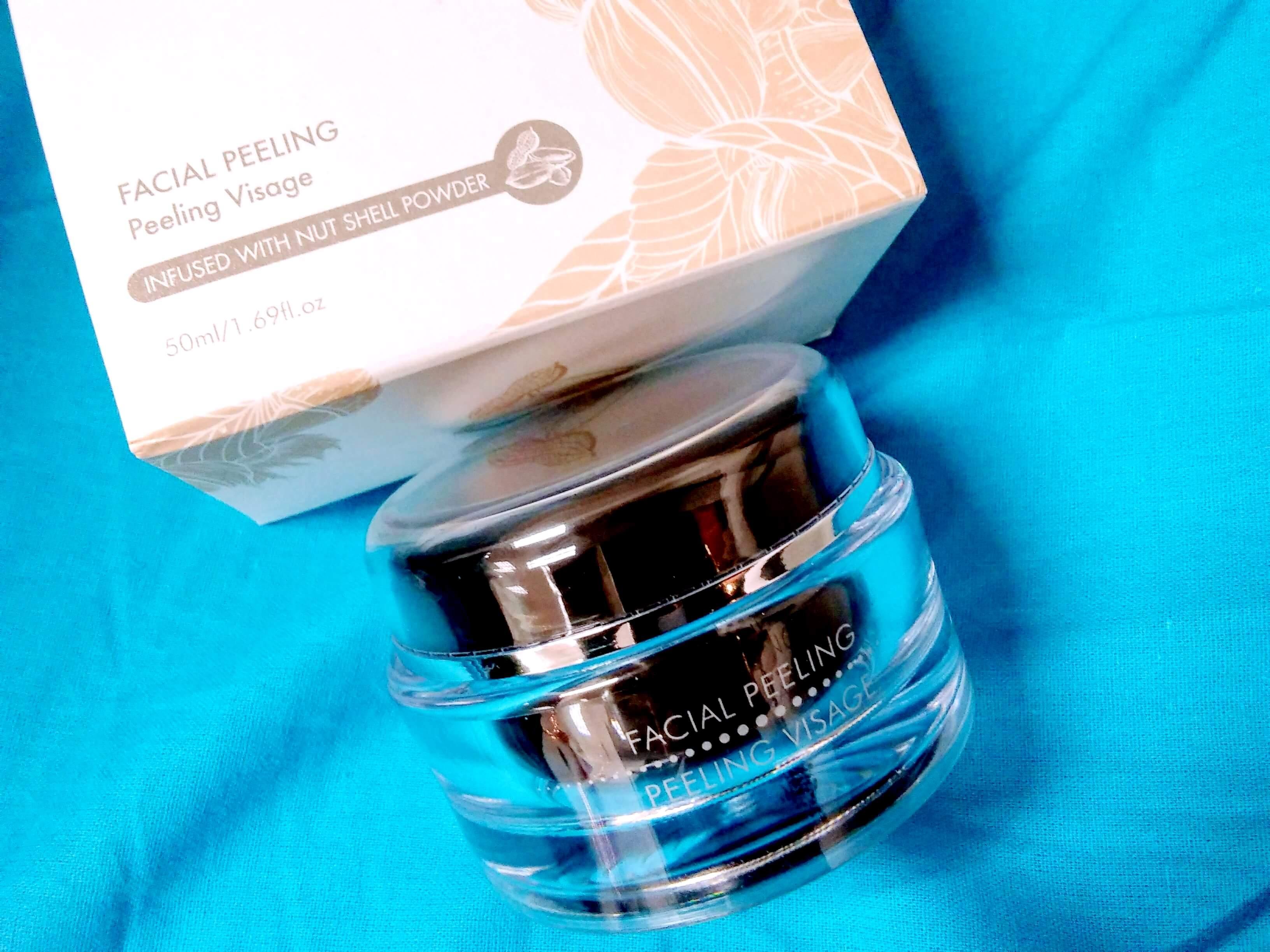 Then I took some filtered water and rosemary herbs and poured it in a small saucepan and heated it up until it started boiling a bit. When it started boiling I turned the heat off and poured the hot water with rosemary in a bowl (ceramic and heat-proof preferably) and I took the towel and put it over my head, covering myself and the bowl leaning over to soak up the vapors. I did this for about 15 minutes and then proceeded to see if I had any blackheads that I could carefully take out with some tissue over my fingers. When I was done I took some cotton rounds, soaked them in facial toner and swiped them all over my face, neck and chest (to clean and balance my skin after extracting).
I applied the facial mask (one that I can apply down to my chest, I use the sheet ones for when I travel), soaked some cotton rounds with toner, put them on my eyes and relaxed in my room for a while, about 20 minutes (some masks take more or less time than others).
I rinsed the mask away until all residue was gone and sprayed some toner on my skin. I let it dry and then took the Nubi Skin Facial Day Moisturizer and applied it down to my chest (avoiding the eye area). The moisturizer is creamy and white, glides on smoothly and doesn't feel sticky or heavy. Some people can get confused when it comes to how much moisturizer is enough. Depending on the area that needs to be covered, generally a quarter-sized amount is more than enough for the face, neck and chest.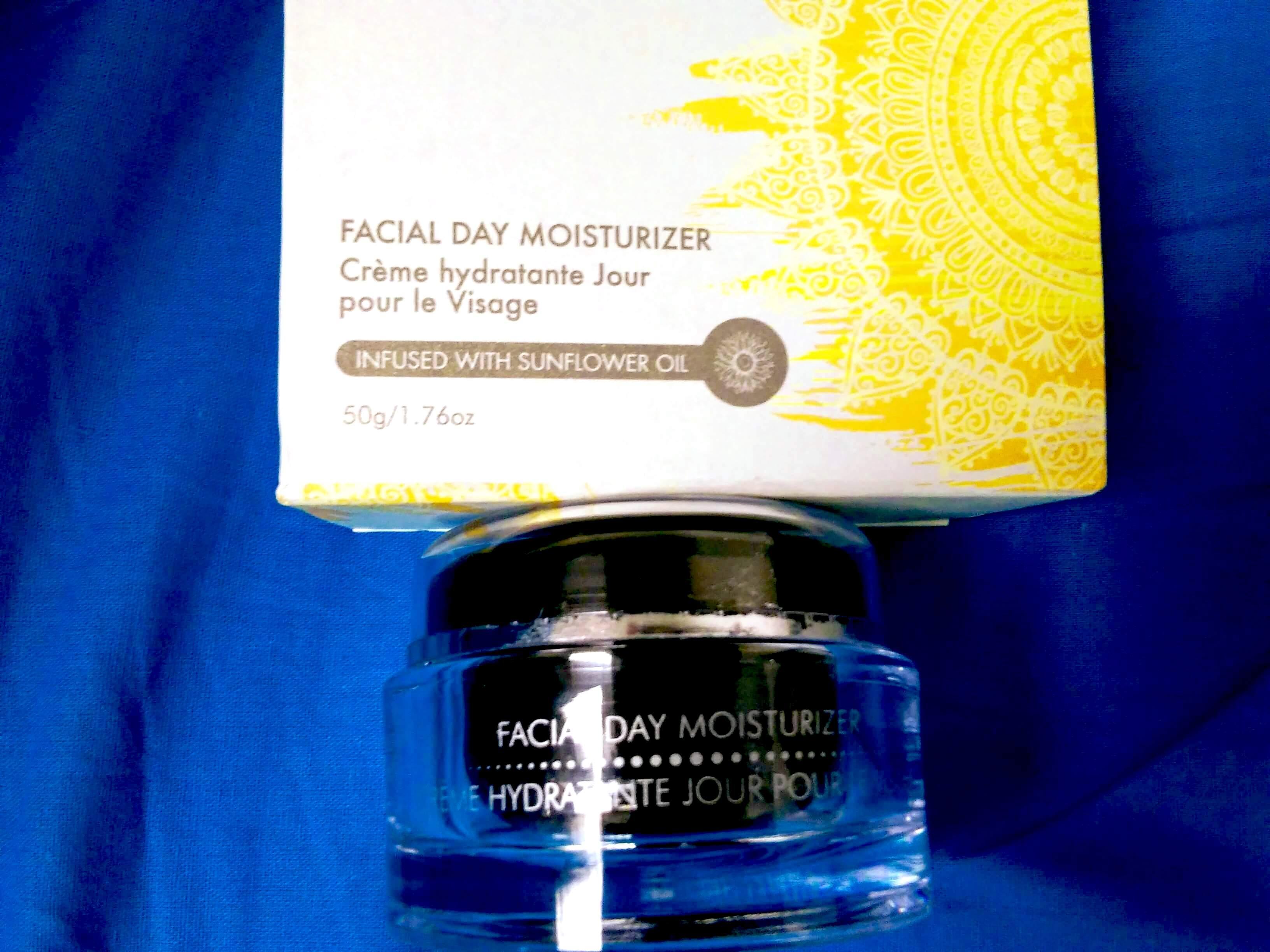 Even though it is not a professional facial I try to do this a few days before the event to give my skin time to calm down (if there were quite a few blackheads extracted) and to soak up the serums and moisturizers used afterwards to replenish the skin.
Remember, you shouldn't wear makeup for at least 24 hours after getting a facial and if you are going to be exposed to the sun right afterwards a facial you need to wear sunscreen, preferably broad-spectrum over 15 SPF and non-comedogenic so it won't clog up the pores. You can find serums with sunscreen included (my favorites) and less heavy, non-oily sunscreens designed just for your face. *UV rays penetrate clouds and even airplane windows, so just because it is rainy, it does not mean that the sun's rays are not affecting our skin.
I try to do my at home facials at night, before going to bed, giving my skin even more time and energy to replenish. That feeling of clean, healthy skin and then slipping into soft covers and snuggling with your pillow…sleeping is great and so are naps. People should take naps, it re-energizes you, once a day, in the afternoon to fight that half work day slump.
You know something else that more people should do but generally don't do?
They don't read the ingredients in their products. It's very important to know and understand what the ingredients in our products are, not only for skincare or hair care, but also what goes into our food. Especially people with sensitive skin, you need to know what each ingredient is in case you get an allergic reaction, you need to know exactly what your skin came in contact with. But do not be scared by names that are too long or hard to pronounce, those can be the scientific names of botanical ingredients (ascorbic acid = vitamin C and montmorillinite = bentonite clay). You can even do ingredient from your cellphone while at the store, because technology is wonderful.
The Nubi Skin Facial Peeling is made with (among others, like preservatives and thickeners for texture):
Glycerin, which is used as a skin humectant
Propylene glycol, a skin hydrating agent
Nut shell powder

(those brownish microbeads that you see in the peeling), is grounded walnut shells or coconut shells, used as a natural and gentle exfoliator for skin

Sea Salt, inorganic salts from sea water or salt water used to exfoliate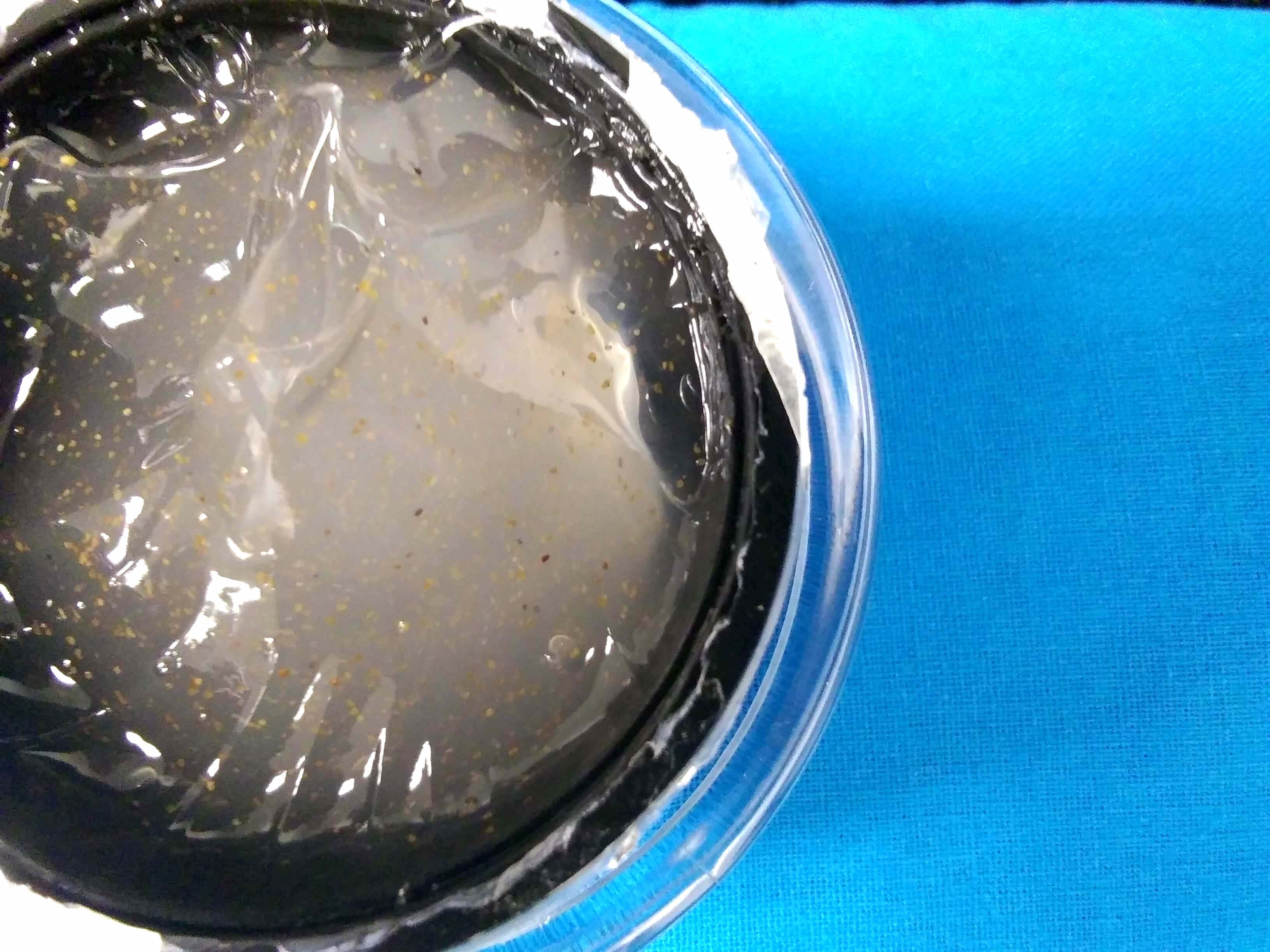 The Nubi Skin Facial Day Moisturizer is made with (among others, like preservatives and thickeners for texture):
Helianthus annuus seed oil (sunflower

), a plant extract used as a skin conditioner

Caprylic/capric triglyceride, obtained from coconut oil and glycerin, used to replenish the skin because of its fatty acids mix
Betaine, an inner salt that's used as a humectant
Butyrospermum parkii (shea butter), a botanical obtained from the African Shea tree (it's seeds), it aids in moisture retention and is considered a Natural Moisturizing Factor (NMF) because it is similar to the skin's lipid content.
I always encourage people to research the ingredients in their products, there are sites that rate skin care, hair care and makeup ingredients and give all sorts of information, from where it comes from, to any side effects and all products you might find that ingredient in.
Nubi Skin is a skin care brand that prides on being paraben-free, not tested on animals and they come in recyclable packaging (umm as should every other brand).
Why is all of this good?
Parabens are preservatives used in many products, but with continuous use they can present health problems such as endocrine disruption and be too harsh for sensitive skin types. Those who are most at risk are pregnant women. Since cosmetic ingredients are not really regulated by the Food and Drug Administration (FDA), it's better for us consumers to do research and be aware of the ingredients in our skin care, body and hair care products.
The bunny icon in cosmetics means that the final product has not been tested on animals.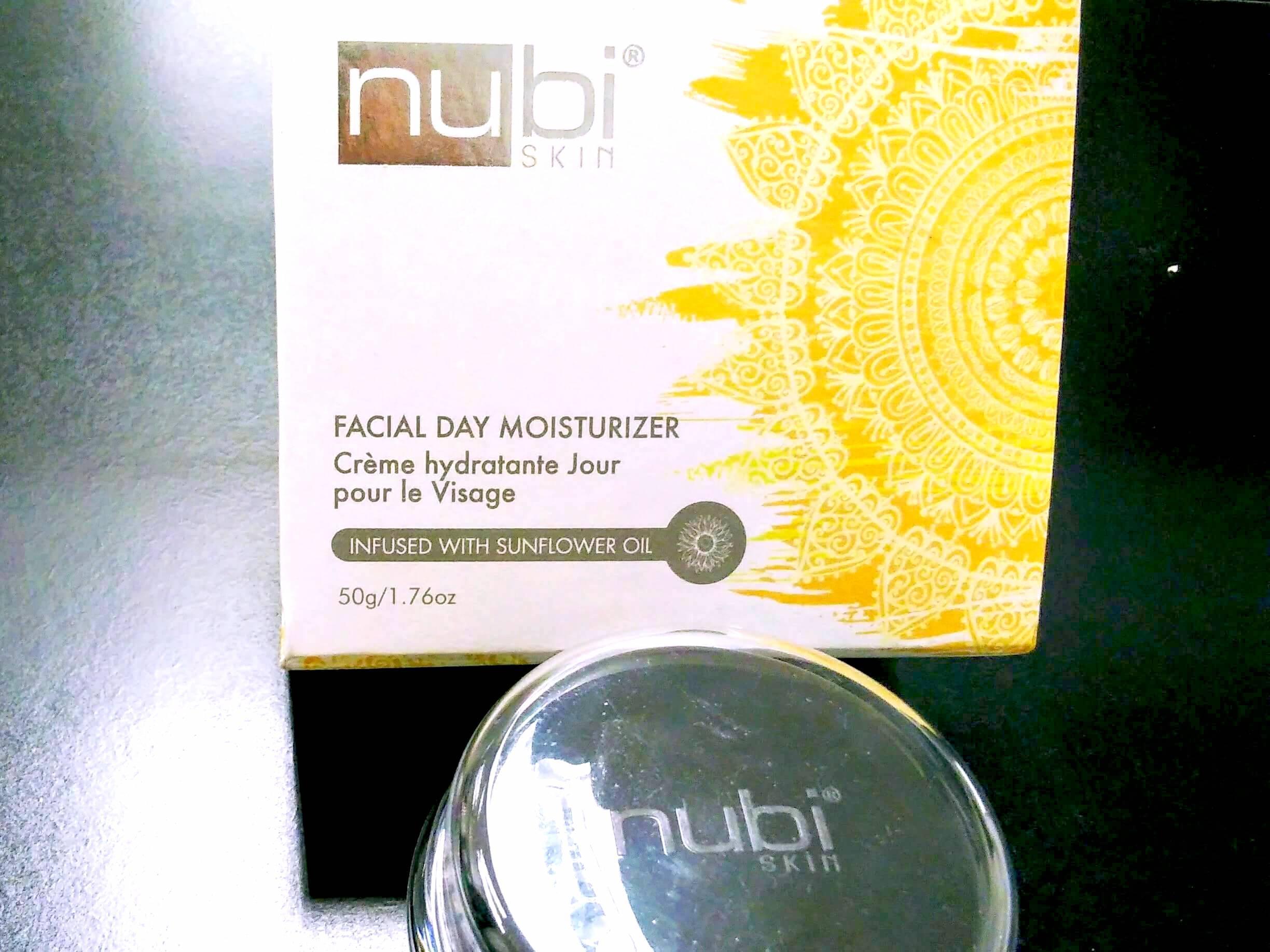 Buying products that have a recyclable packaging means that when you discard that you can recycle that packaging material instead of contributing to the tons of waste that is filling our Earth, our home. Many places have recycling bins and centers where you could take all your recyclable packaging. We have to do more because in the United States there are about 1.5 million tons of paper waste and about 1.3 million tons of plastic waste (I don't know about you, but for me that seems like a lot).
The packaging for the Facial Peeling is a box with a flower and nut design and inside a 50ml / 1.69fl oz black and clear jar that comes with a protective lid for more hygiene.
The packaging for the Facial Day Moisturizer is a box with henna-like sun design and inside the 50g / 1.76 oz black and clear jar, also with a protective lid for better hygiene.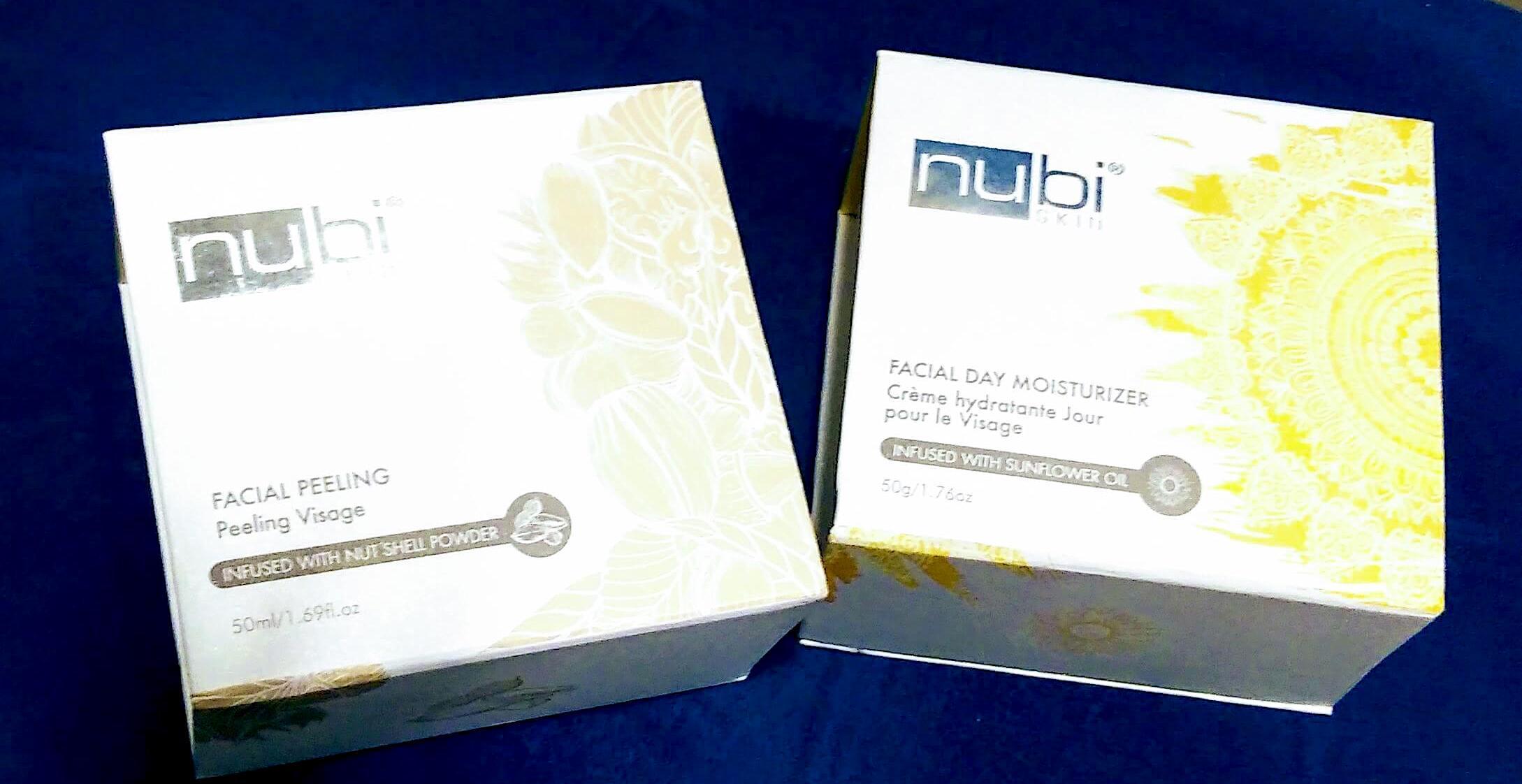 If you are interested in learning more about Nubi Skin and their products:
Nubi Skin has a website where you can buy their products in case there are no stores that have their products near you or if you're like me, I prefer to shop online to save time and use my time for other more interesting things (liken learning about investing, reading, hiking and getting on planes). For continental US orders there are no shipping costs involved. FYI- They provide 30-day product exchanges in case you are not satisfied with the product you got.
Nubi also has an option for people who are interested in wholesale, like if you're an esthetician or a beauty supply or beauty salon owner.
There is another beauty side to Nubi, it's Nubi Hair if you feel like checking them out too.
Hopefully this review with all this information, personal stories and anecdotes will help you to decide if trying Nubi Skin products is the right fit for you. I for one hand, like to try out new products every so often, and i like writing about it because that way other people can get a better idea about how the products work for real.
Ps. I also used the Nubi Skin Facial Peeling and Facial Day Moisturizer for my hands and elbows. Once you get to the wonderful 30's you will want to start taking care of your hand and elbow skin too. Use just a bit of the peeling (pea size) and don't rub aggressively (on your hands), even if it takes longer to slough off. Finish with some creamy shower gel and then when you have towel dried yourself, lather on the moisturizer.
*If your hands need extra moisture, put plenty of moisturizer on (pay attention to your cuticles) and then put on some cotton gloves before going to sleep and leave them on. Your hands will thank you the next day.