While Millenials are more worried about what their skin looks like today than 20 years from now, it doesn't mean that they aren't benefitting from anti-aging ingredients in skincare products. In fact, women from all age groups are benefitting from the use of anti-aging skin care these days. Of the 73% of women who use any skin care product, 60% want an anti-aging moisturizer, even in a market where the sale of  'anti-aging' skin products has recently dropped by 3%.
According to an infographic article on womensmarketing.com, this is only seen as a drop because the ingredients that promote anti-aging are mixed in to products that do other things as well. The article stated that:
 18% of women aged 18 to 34 , 28% of women aged 35-54, and 30% of women 55 and older actually use anti-aging skincare products.
Anti-aging skin care products may include ingredients such as: collagen, antioxidents, hyaluronic acid and vitamins. The latest research shows that the women who are picking these products prefer natural ingredients such as plants, natural oil and food-based products. Some ingredients help skin recover from the toxins and dirt in our environment.
In a world where normal every day exposure to the sun depletes collagen levels in the skin, it is beneficial to everyone to use a product with collagen. This means that things we take for granted in our sun-worshipping youth, like skin elasticity and smooth, firm skin, will inevitably decrease as we get older. Stress, diets (including alcohol consumption), lack of sleep, and even smog can affect our skin.
In a study done by L'Oreal in 2015,  it was found that –
'Some urban pollutants can penetrate deeper skin layers, inducing collagen and elastin breakdown, and the release of free radicals, causing signs of premature skin aging that include cellular damage, dryness, inflammation and pigmentation.'
Including specific ingredients in anti-aging skin care products, such as collagen, hyaluronic acid, fruit and vegetable juice, with different vitamins help fight the breakdown process and help with the skin's elasticity and firmness.
In reviewing two different products with anti-aging ingredients, Lavelier's Collagen Firming Complex and Coralline Collagen Boosting Masque, I was able to change up my skin care routine and give my skin something new to try. Living in a sunny and dry climate near a very busy freeway for quite a few years, I fit the anti-aging skin care package demographic. Although a two-week period is definitely not long enough to give a thorough assessment, the products did impress me and I enjoyed a change in my routine.
Lavelier Collagen Firming Complex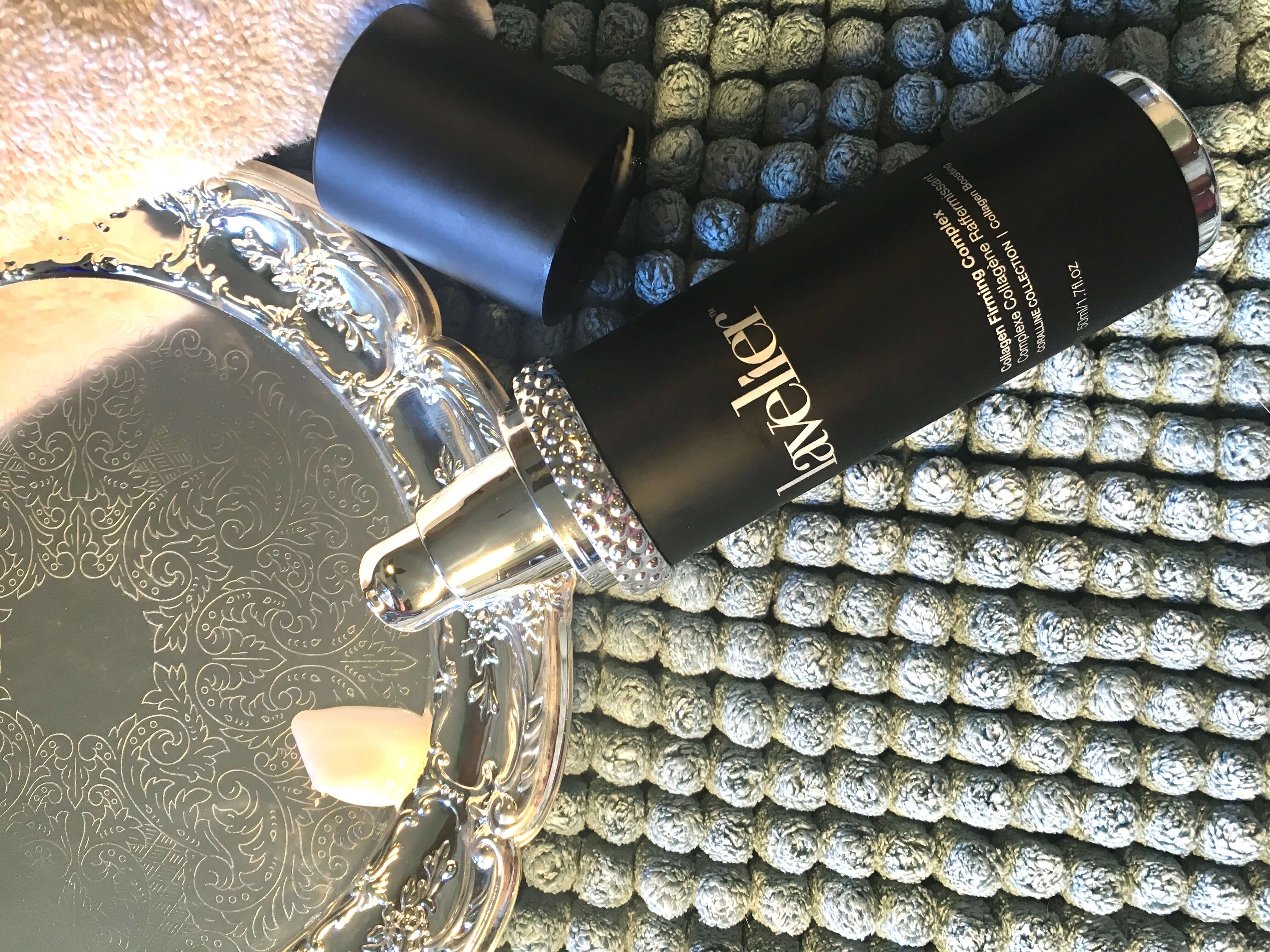 The Collagen Firming Complex, an anti-aging moisturizer by Lavelier, made a wonderful first impression. It came packaged like a beautifully wrapped gift. The slim bottle was fitted inside the black matte box and the inside of the box was shiny silver chrome, almost like a mirror. The slim bottle is black matte, much like the box, and has a silver textured band like a bracelet around the lid. The word lavalier, written in lower case letters in a matte silver is on the outside of the box as well as on the bottle. It looks very chic and would appeal to any age group.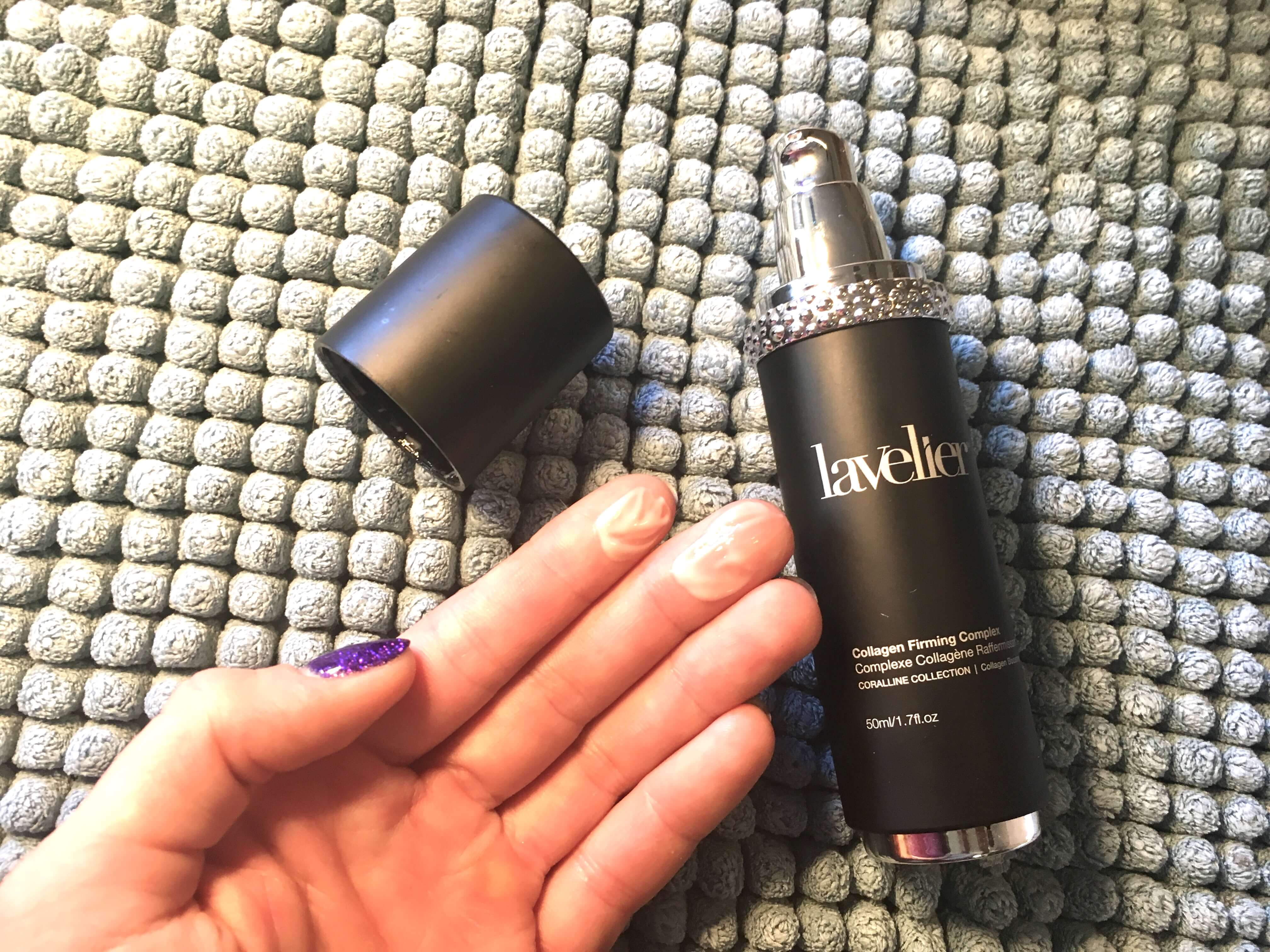 The main ingredients in this moisturizer are Hyaluronic Acid and Soluble Collagen. It also contains Sunflower Seed Oil which is rich in vitamins A, C, and E. According to an article in Consumer Health Digest, Sunflower Oil has been shown to be effective in 'alleviating a number of skin conditions including dryness, acne, sun damage and premature aging.'
Using the Collagen Firming Complex moisturizer for the first time left my skin soft and smooth. I also put it on my neck and tops of my hands where I see a little bit of wrinkling going on. It was light and easy to apply and had a clean fresh scent that was not heavy or overwhelming. It dried quickly and wasn't sticky or tight on my skin.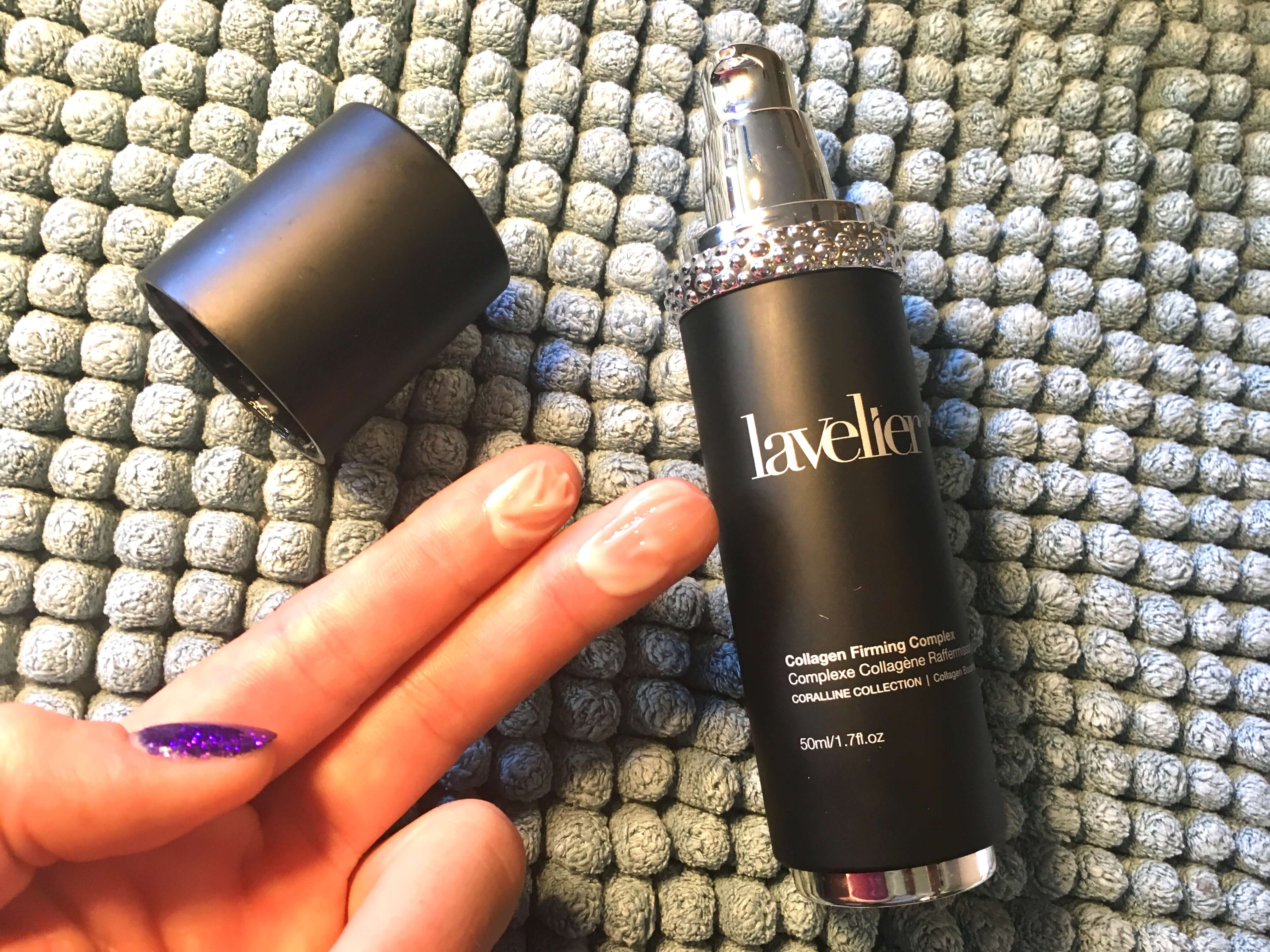 I was disappointed to find that the pump didn't work and was actually broken inside. However, it did not stop me from being able to use the moisturizer. After 2 weeks, I found that some of my fine lines seemed to be going away. I especially noticed this on the tops of my hands, probably because I could see it. It still left my skin soft and smooth and feeling hydrated, just like the first time I used it. After reading about the benefits of adding a product with collagen to a beauty regime, I do think I may need to start using a moisturizer with collagen in it.
According to dermatologist and skin care expert, Dr. Stefanie Williams, in an article on honestyforyourskin.co.uk, you can't really see results from using Collagen for about 3 months. She says that you can see skin hydration within a day but "changes in collagen metabolism in the dermis take longer to notice."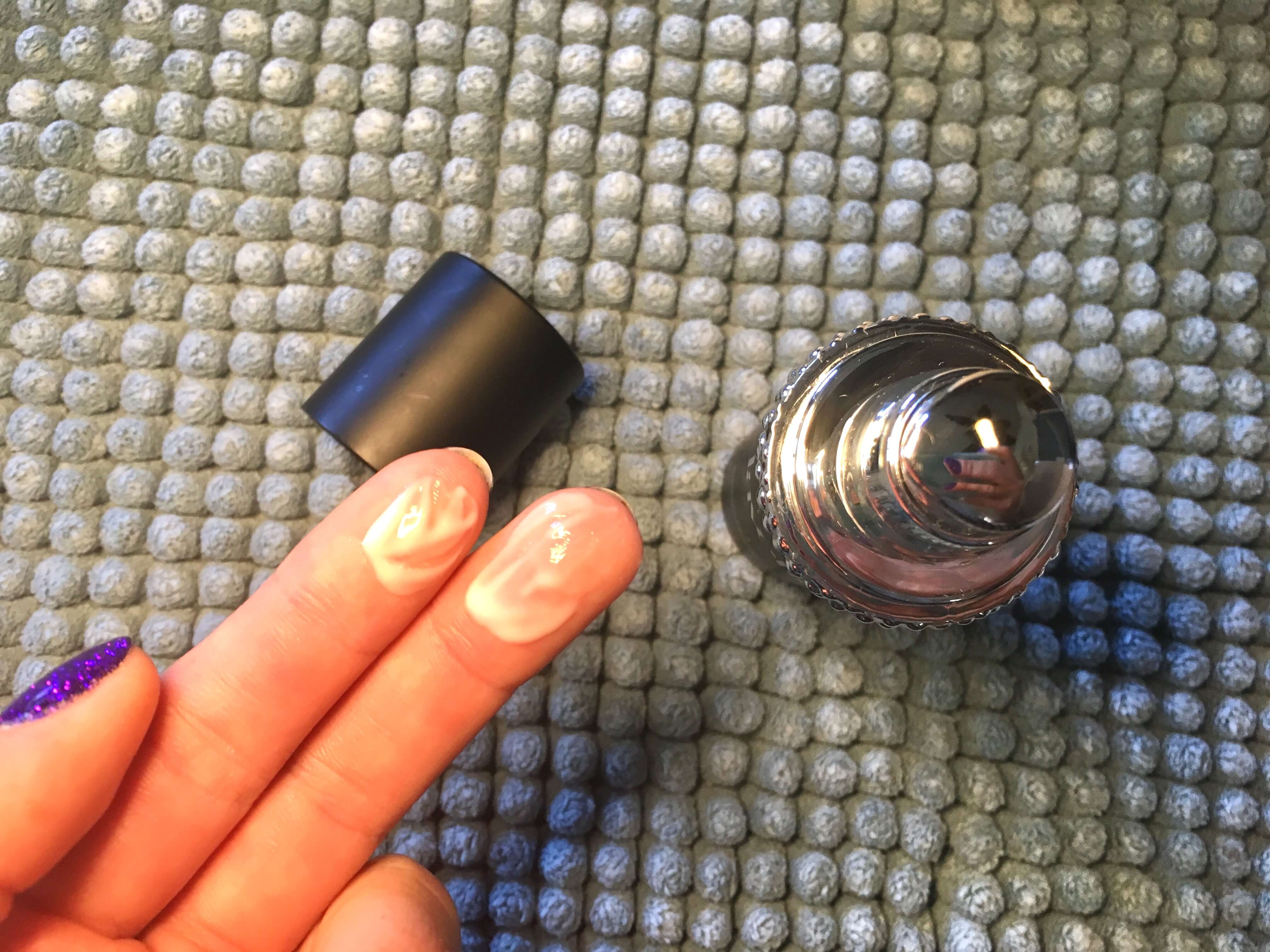 My one problem with this product is that it does not contain sunscreen. I have always used a moisturizer with one. Living in a sunny climate, SPF is a necessity whether walking the dog, gardening, or spending a lunch time on the patio at a local restaurant. I generally use SPF 30 in the summer and 15 during the rest of the year. Making sure that I use a moisturizer with sunscreen means that I don't have to worry if I am out in the sun for any length of time. Even small amounts of time without sun protection is bad for skin. I was surprised to find out that only 46% of women who use moisturizers want sunscreen in them (4). While using this product I also had to add clear zinc to my beauty regime to better protect my skin from harmful UVA and UVB rays. All in all, from packaging to the benefit of saving my skin, the Lavelier Collagen Firming Complex is a product I would love to keep using.
Lavelier Coralline Collagen Boosting Masque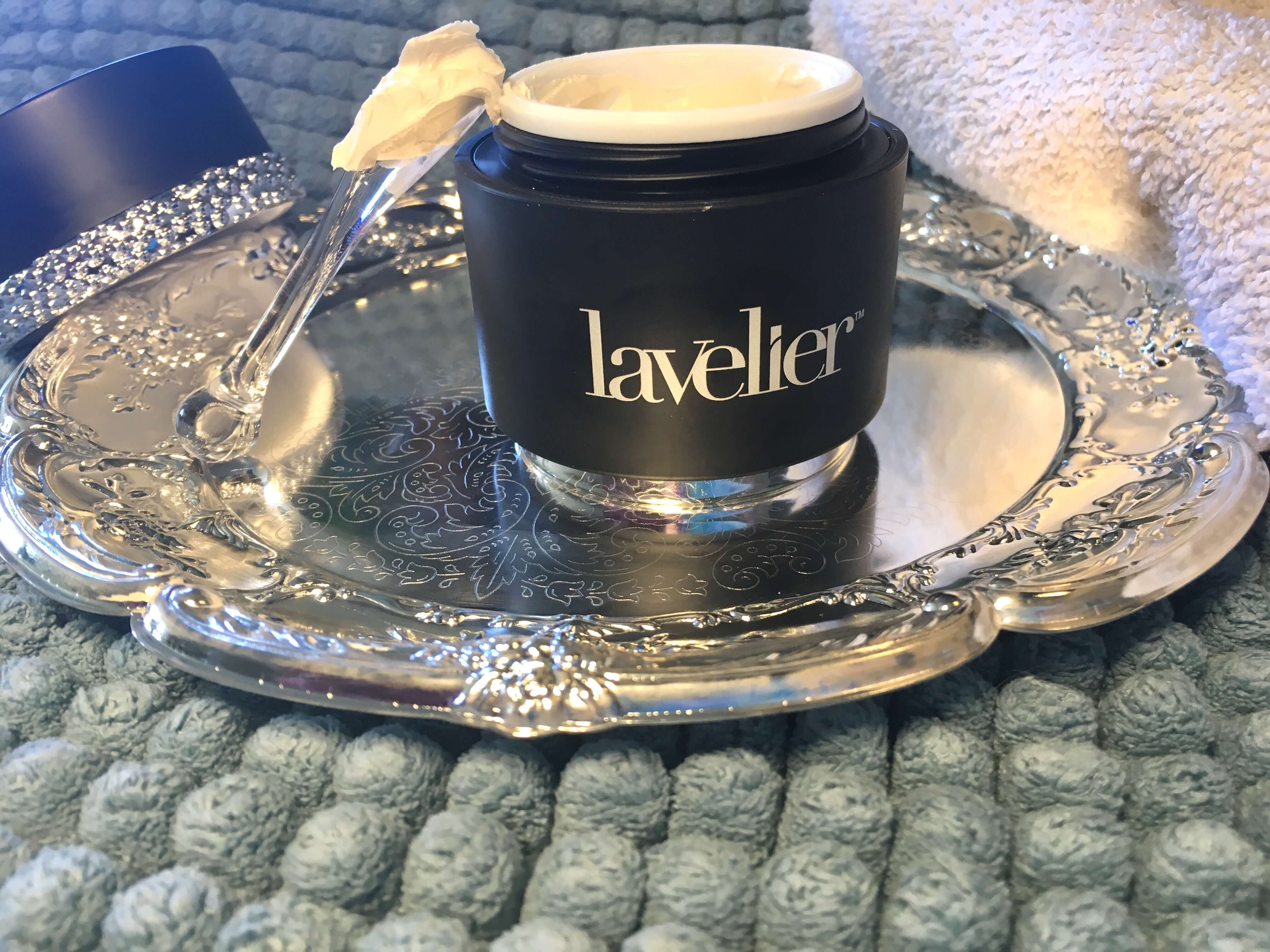 The Coralline Collagen Boosting Masque is a cream mask, which according to Dermstore.com, are best for sensitive dry skin. The ingredients include skin boosters such as Coralline, Collagen and Sunflower Oil. With its antioxident properties and vitamins E, A, and C, Sunflower Oil is known to boost firmness while decreasing redness. Coralline is a type of algae, an extract of the calcified seaweed called Coralina. It helps skin cells to accept moisture and 'plumps them up.' According to an article in Consumer Health Digest, Sunflower Oil has been shown to be effective in 'alleviating a number of skin conditions including dryness, acne, sun damage and premature aging.'
Products with collagen help to repair aging skin and skin that is under stress from environmental factors, such as smog particles and the environment.
The Coralline Collagen Boosting Masque has a beautiful container that is understated and sophisticated on the outside with the same shiny silver chrome interior setting off the small black matte jar with a hammered silver ring around the middle. The jar was carefully fitted into the black matte box and attached alongside it was a crystal clear small spoon to use to spread the mask. The name of the product, lavalier, was written in the same elegant silver lowercase font as the moisturizer.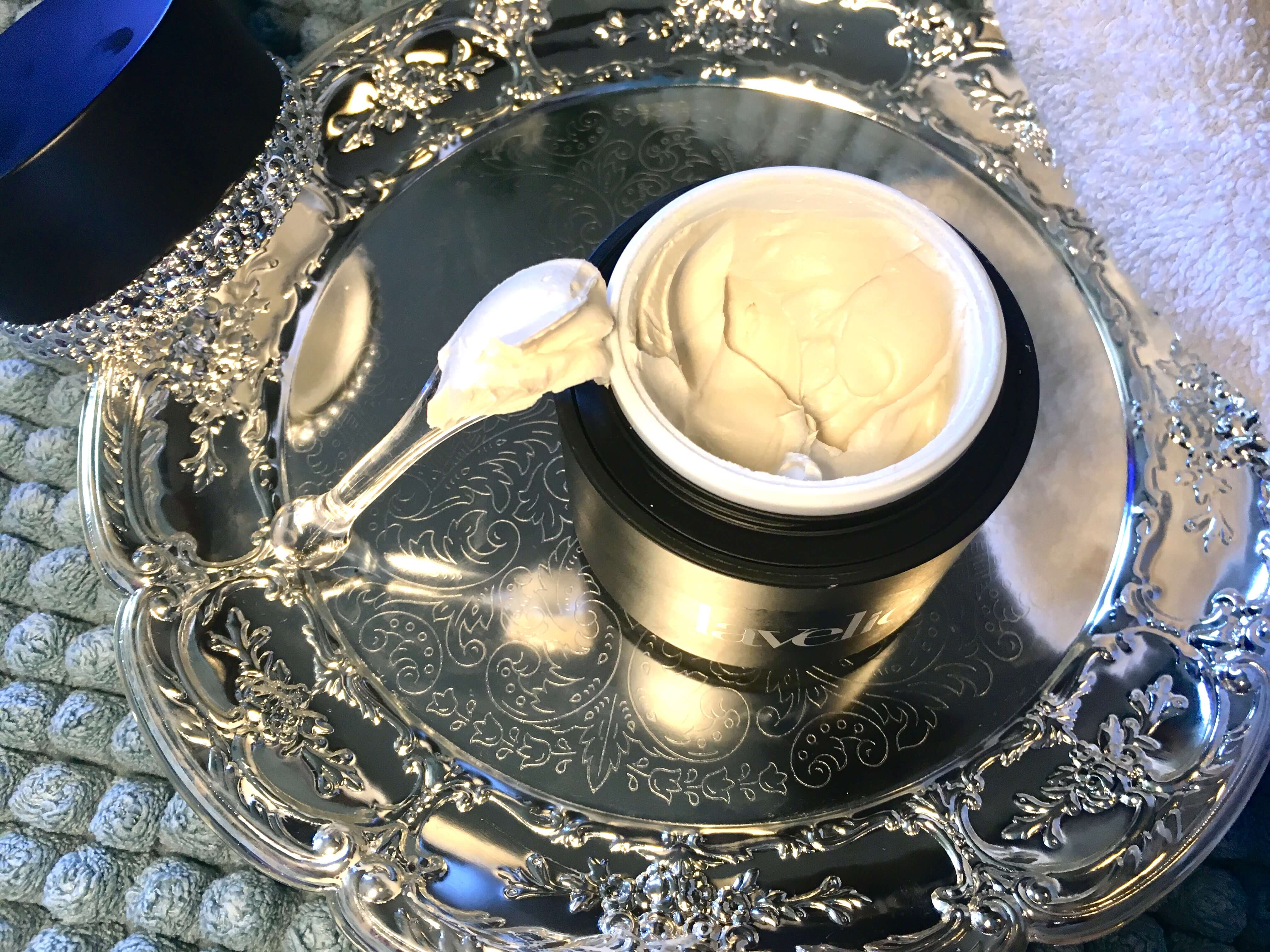 The masque was the color of cream and smelled crisp with a faint hint of fresh linnen, but not too flowery so a man or woman of any age would enjoy using it.
My first impression of the Coralline Collagen Boosting Masque was that using it was fun.  The little spoon applicator was just the right shape and size and made applying the masque easy, plus it was pretty and looked like glass. The consistency of the masque was like peanut butter or a light buttercreme frosting. It went on very smoothly. While wearing the masque my skin felt invigorated and cool. The masque rinsed easily with cool water and my skin felt soft and clean afterwards.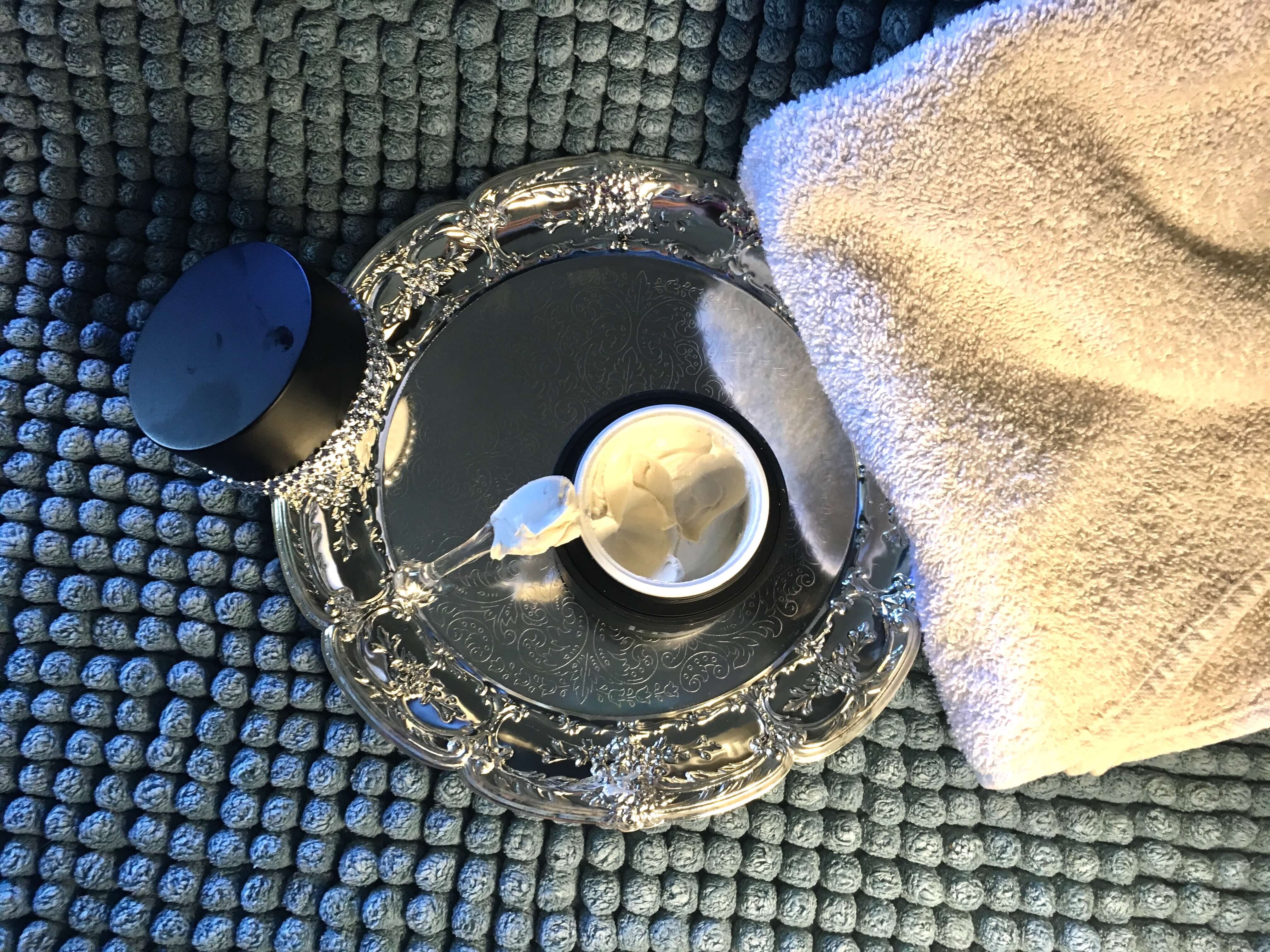 Using a product with collagen is new to me. I did a little bit of google research before I put it on my skin. According to dermatologist and skin care expert, Dr. Stefanie Williams, in an article on honestyforyourskin.co.uk, you can't really see results from using Collagen for about 3 months. She says that you can see skin hydration within a day but "changes in collagen metabolism in the dermis take longer to notice." In the article she also says that
In the article she also says that generally any skincare regime should be used for at least 3 months before judging it. This is especially true for anti-aging products, where you can't really expect true anti-aging results before 3 months. The reason is that changes in collagen metabolism (in the dermis) take around 3 months to happen. Prior to this, you might see other changes already such as an improvement in skin hydration, which often already happens after a few days. Further improvements in skin glow caused by increased cell turnover in the epidermis might become visible after around one month already. However, real anti-ageing benefits with increased collagen production will take 2-3 months (6). 
The Coralline Collagen Boosting Masque is a once-a-week product so only two applications have been reviewed. The masque makes me feel pampered and even a little self-indulgent.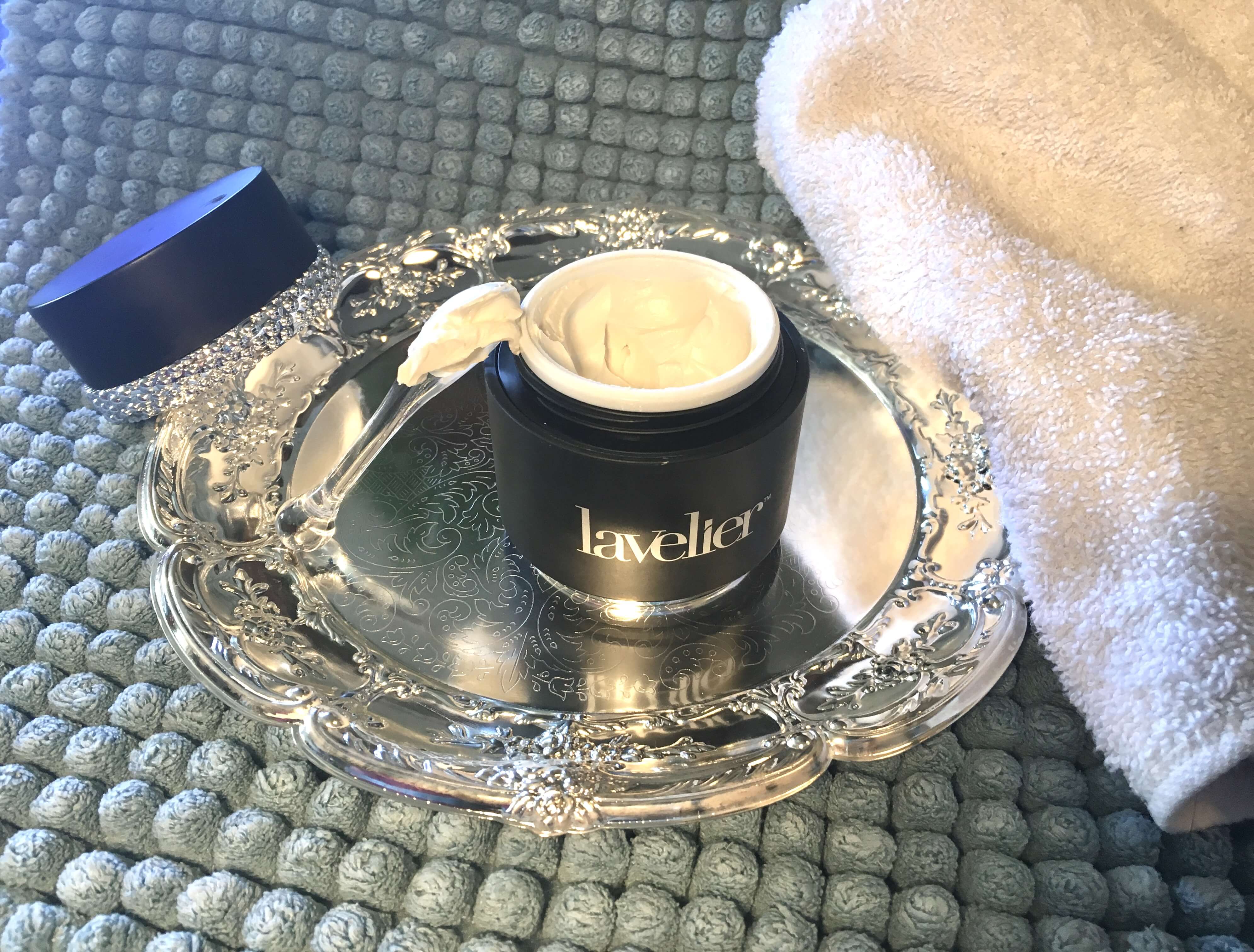 My skin feels soft and smooth and clean without the tight feeling of being stripped of every shred of moisture that so many products like it leave behind. The package is elegant and sophisticated and makes me feel like it is a special occasion when I use it. The coolness of the masque, the easy rinse and the clean soft feeling after using the masque make it easily adapted into a skin care regemin.
Today's skin care product market is changing to meet the needs of Millenials as they make up a larger share of skin care consumers. The sleek packaging and list of natural contents in the Milk Cleanser and the Collagen Firming Complex would definitely appeal to this group of media-savvy consumers. While only 18% of this age group specifically use anti-aging products, they are very likely to use products with such natural ingredients as sunflower and jojoba oil because they contain vitamins and anti-oxidants.
In an interview, Shannon Romanowski, Category Manager at Mintel said:
"Sales of Facial Cleansers and moisturizers are on the rise, driven by younger consumers who have greater facial cleansing needs brought on by active lifestyles, specific skin concerns and elevated interest in new formulations moving forward the category's success will rely on younger consumers and the growing facial cleanser segment, with an emphasis on natural, recognizable ingredients."
The packaging of both of these products combined with the natural ingredients make them widely appealing to a broad age group. From the Millenials with their media driven knowledge of what natural products are best to the Baby Boomers seeking to restore and replenish their skin to those sandwiched in between, all groups would love them.