Hey, Sunshine! Let's Keep Your Makeup On Point, Even When It's Sizzling
When the temperature starts to rise, your makeup might feel like it's melting faster than ice cream on a hot day. But fear not – beating the heat while looking fabulous is totally achievable. Whether you're facing a scorching summer day or a tropical vacation, these 10 makeup tips will keep you looking fresh, glowing, and ready to conquer the world. Say goodbye to makeup meltdowns and hello to a radiant summer vibe!
1. Prime Like a Pro: Lay the Foundation for Longevity
Just like building a house starts with a strong foundation, a long-lasting makeup look begins with a good primer. Opt for an oil-free, mattifying primer that creates a smooth canvas for your makeup. It not only helps your makeup adhere better but also controls excess oil, which is a lifesaver on sweaty days.
2. Less is More: Embrace Lightweight Formulas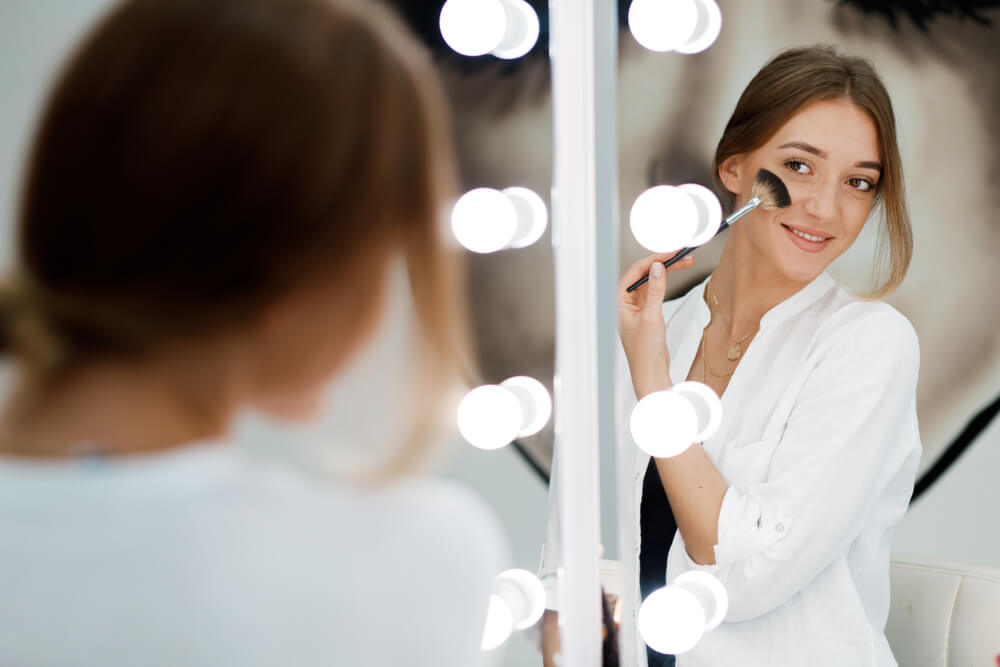 When the heat is on, heavy makeup can feel like a burden. Embrace lightweight formulas like tinted moisturizers, BB creams, or water-based foundations. They provide coverage without suffocating your skin, giving you that natural "your skin but better" look.
3. Set the Scene: Lock in Your Look with Setting Spray
Setting spray is like a magical shield for your makeup – it locks everything in place and helps you stay fabulous all day long. After applying your makeup, give your face a mist of setting spray to seal the deal. It's the secret sauce to keeping your makeup intact, even when the heat tries to do otherwise.
4. Matte Magic: Keep Shine at Bay with Blotting Papers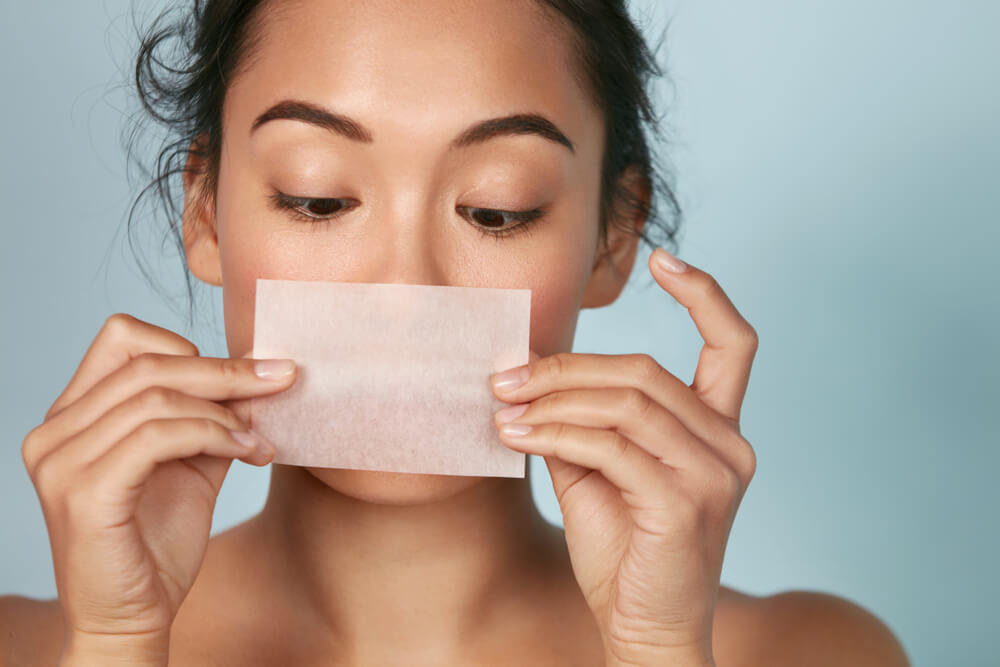 Shine is great on your jewelry, not so much on your face. Keep blotting papers in your bag for quick touch-ups throughout the day. They absorb excess oil without disturbing your makeup, leaving you with a fresh, matte finish.
5. Waterproof Wonders: Opt for Waterproof Makeup
When the sun's out, and the waves are calling, waterproof makeup becomes your best friend. Waterproof mascara, eyeliner, and even eyeshadows ensure that your look stays put, no matter how much you sweat or take a dip in the pool.
6. Creamy Dreamy: Opt for Cream Products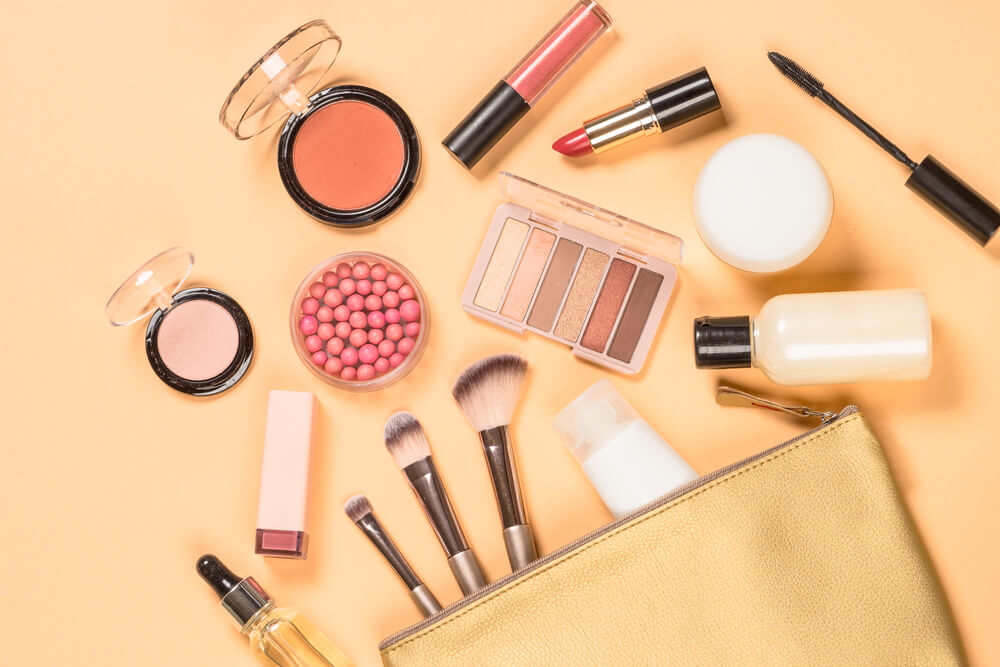 Cream blushes, highlighters, and eyeshadows are your secret weapons for a dewy, luminous glow. They blend seamlessly into your skin and give you that "just came back from a tropical vacation" radiance.
7. Eyes that Pop: Go for Bright, Bold Eyeshadows
Summer is all about vibrant colors, and your eyeshadow game should reflect that. Experiment with bold shades like corals, turquoise, and sunny yellows. These shades not only elevate your look but also complement the sunny vibes around you.
8. Sheer Perfection: Choose Lip Products Wisely
While your go-to matte lipstick is a winner, sheer lip products are your summer BFFs. Tinted lip balms, glosses, and lightweight lip stains give your lips a hint of color while keeping them hydrated and comfortable.
9. Brows That Stay: Lock in Your Brow Game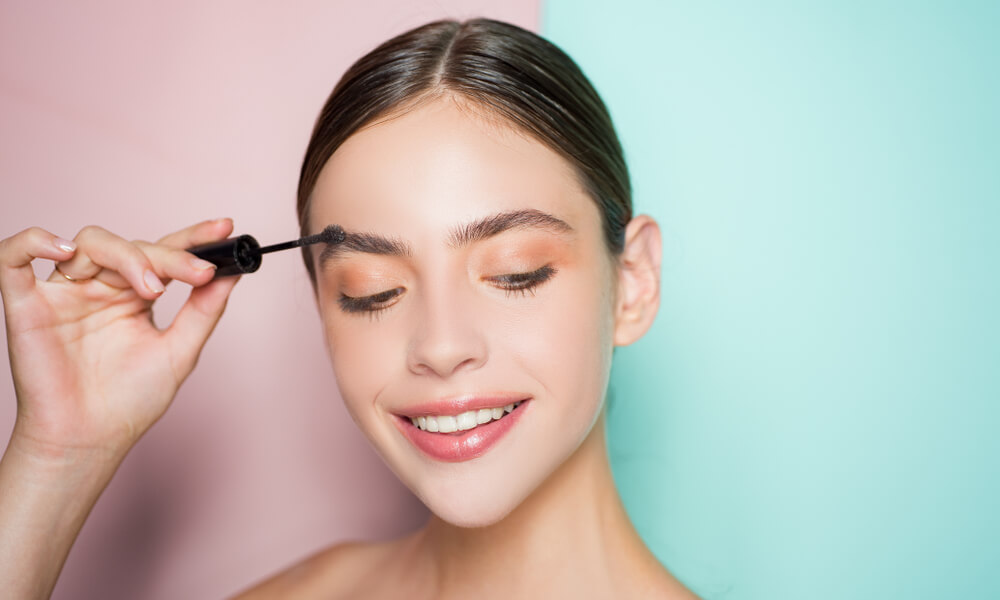 Your brows frame your face, and they deserve to stay on fleek even when you're sweating it out. Use a brow gel or a waterproof brow product to keep your brows in place throughout the day.
10. Travel-Sized Must-Haves: Build a Mini On-the-Go Kit
On-the-go touch-ups are a breeze when you have a mini makeup kit handy. Fill it with travel-sized versions of your essentials – think mini mascara, mini lipstick, and mini setting spray. It's your secret weapon for staying fab no matter where your summer adventures take you.
Beat the Heat with Confidence
And there you have it – 10 makeup tips to beat the heat and stay fresh, fabulous, and utterly confident. Summer is a time to embrace the sun, the fun, and the chance to showcase your radiant self. With these tips in your beauty arsenal, you're ready to take on the hottest days while looking effortlessly gorgeous.
Remember, the heat might be on, but your makeup game is stronger. Embrace the summer vibes, and let your beauty shine as bright as the sun.